We're asking Pennsylvanians to take the pledge to vote!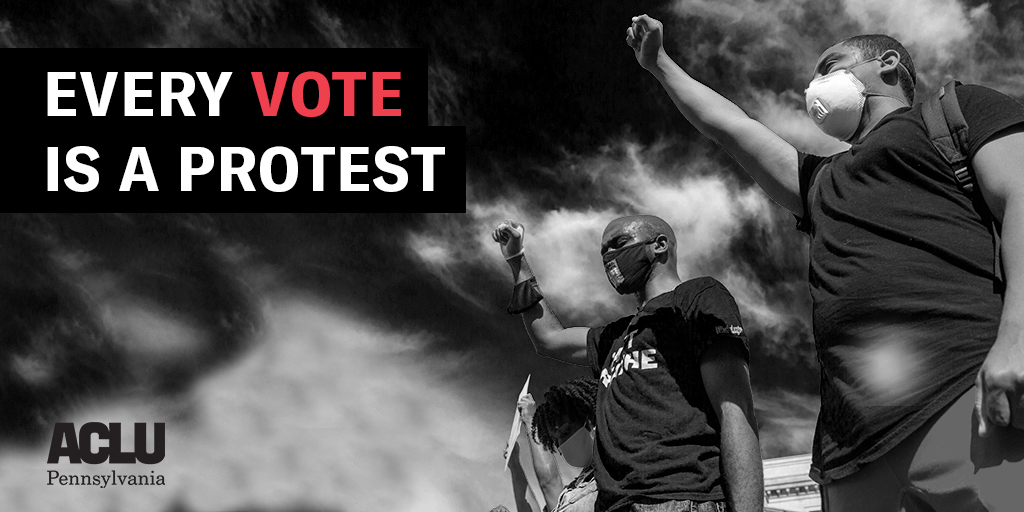 On Tuesday, November 3, let's remind our government that it answers to us – not the other way around. Whether you choose to vote-by-mail or to vote in person, make sure to use your voice to help move our country forward.
Voting is not only power, but it is protest. If you feel that your elected officials are not serving you and your community properly, you can hold them accountable with your vote. Your ballot expresses how you feel about issues like mass incarceration, education, racial justice, immigrants' rights, women's rights, LGBQ&T rights, and abortion.
So pledge to vote in the 2020 general election and every local, state, and federal election that follows. Every election matters. Every election impacts your community. And your active participation in the government – on all levels– strengthens our democracy.
If you have voting-related questions, experience problems, or want to report issues at the polls, call 866-OUR-VOTE (866-687-8683) for assistance.