Twenty in '20 Tour » Cincinnati
The ACLU turns 100 in 2020!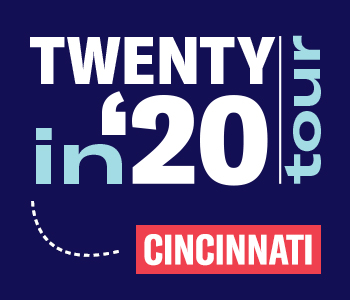 Twenty in '20: ACLU of Ohio's Statewide Immersion Tour - Cincinnati

Thursday, Feb. 20, 2020
5:30 - 7:30 p.m.
Taft's Ale House
Nellie's Taproom
1429 Race Street
Cincinnati, OH 45202
Executive Director of the ACLU of Ohio, J. Bennett Guess, and Executive Director of the ACLU of Kentucky, Michael Aldridge, are teaming up in Cincinnati! We'll be hosting folks from all across Northern Kentucky and Cincinnati for a Social Hour full of civil liberties celebration.
Newly familiar with the ACLU or a decades-long member, all are welcome for these free get-togethers. We'll discuss our justice work, make new friends, share appetizers, and lift a glass for civil liberties!
Can't make this event? Upcoming stops include Oxford, Oberlin, Portsmouth, Westerville, Lakewood, Lima, Zanesville, Painesville, Chillicothe, Mansfield, Steubenville, Wooster, Marietta, and Toledo. Visit our calendar page to RSVP for another "tour date" near you!
Use google maps to find this event.
To register, please complete the form below.