Organizing Leadership Call » Web
Let's build together!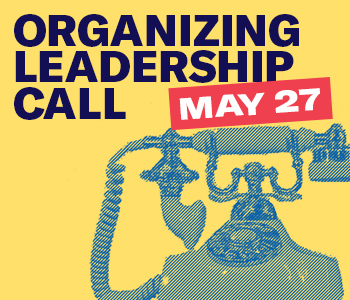 Organizing Leadership Call

Wednesday, May 27, 2020
11 a.m. or 6:00 p.m.
Zoom Link Will Be Provided
Ohio is at a turning point right now. While the future seems uncertain, we are more able than ever to create the world that we want to live in. One where people are safe in their homes and communities, where families have more than enough, and where justice is real and available to all.
Join us on May 27 at 11 a.m. or 6 p.m. for a conversation about the movement for Smart Justice in Ohio. ACLU Organizers and leaders from around the state will share what's happening on the ground and how you can be a part of it.
To RSVP, please complete the form below.