Bail Reform Now Statewide Conference
Join us for an immersive day of storytelling, political education and building strategy to ensure that justice reaches all of us!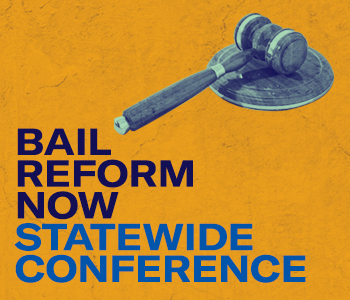 Bail Reform Now -
Statewide Conference
Monday, January 18, 2021
10 a.m. - 4 p.m.
Zoom Registration Link Will Be Provided
Ohio is at a tipping point. Our criminal justice system is unduly burdened with historic numbers of Ohioans being held pretrial. Hundreds of thousands of Ohioans have been impacted by the economic toil of the Coronavirus and are simply unable to afford to buy their way out of jail before their trials. The ACLU of Ohio and the Ohio Organizing Collaborative invite you to join us as we explore how we should respond to the current moment and what we are going to do to make sure Ohio's Justice System is fair and equitable for all people, not just those who are able to buy their way out.
Ohioans who are directly impacted, volunteer leaders and partners, join us on Monday, January 18 from 10 a.m. to 4 p.m.
Please note, registration for this event will close on Monday, January 4.
To receive a Zoom registration form, please RSVP below. This is a two-part registration.