Bail Reform Campaign: Powerful Storytelling » Cleveland
Join us!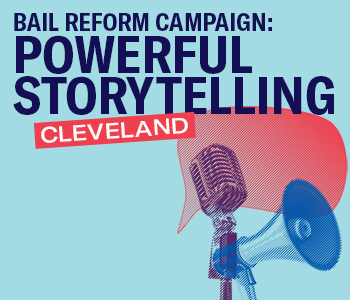 Bail Reform Campaign:
Powerful Storytelling

Friday, February 28, 6 - 8 p.m.
8555 Hough Avenue
Cleveland, OH 44106
Ohio's reliance on the cash bail system has created a two-tiered system of justice: one for the wealthy and one for the rest of us. People held in jail simply due to an inability to pay cash bail are 2-3 times more likely to recieve a conviction. Being locked in jail can lead to job loss, housing instability, and precious time away from family and loved ones. Cash bail is the entrance into the beast of mass incarceration.
Join us for a night of powerful storytelling by local rappers, spoken word artists, and creatives affected by this injustice. Stories are how we exercise agency, find meaning in our collective challenges, and inspire others to mobilize for change. Plug into direct action opportunities and learn more about the Smart Justice Campaign.
Catering by Treasure Crenshaw (@TastyTreasures216)
Spoken word by Tierra Khali
Rap performance by Connie Sun and Councilman Basheer Jones
and more...
Use google maps to find this event.
To register, please complete the form below.