Sign up for a Legislative Advocacy Training!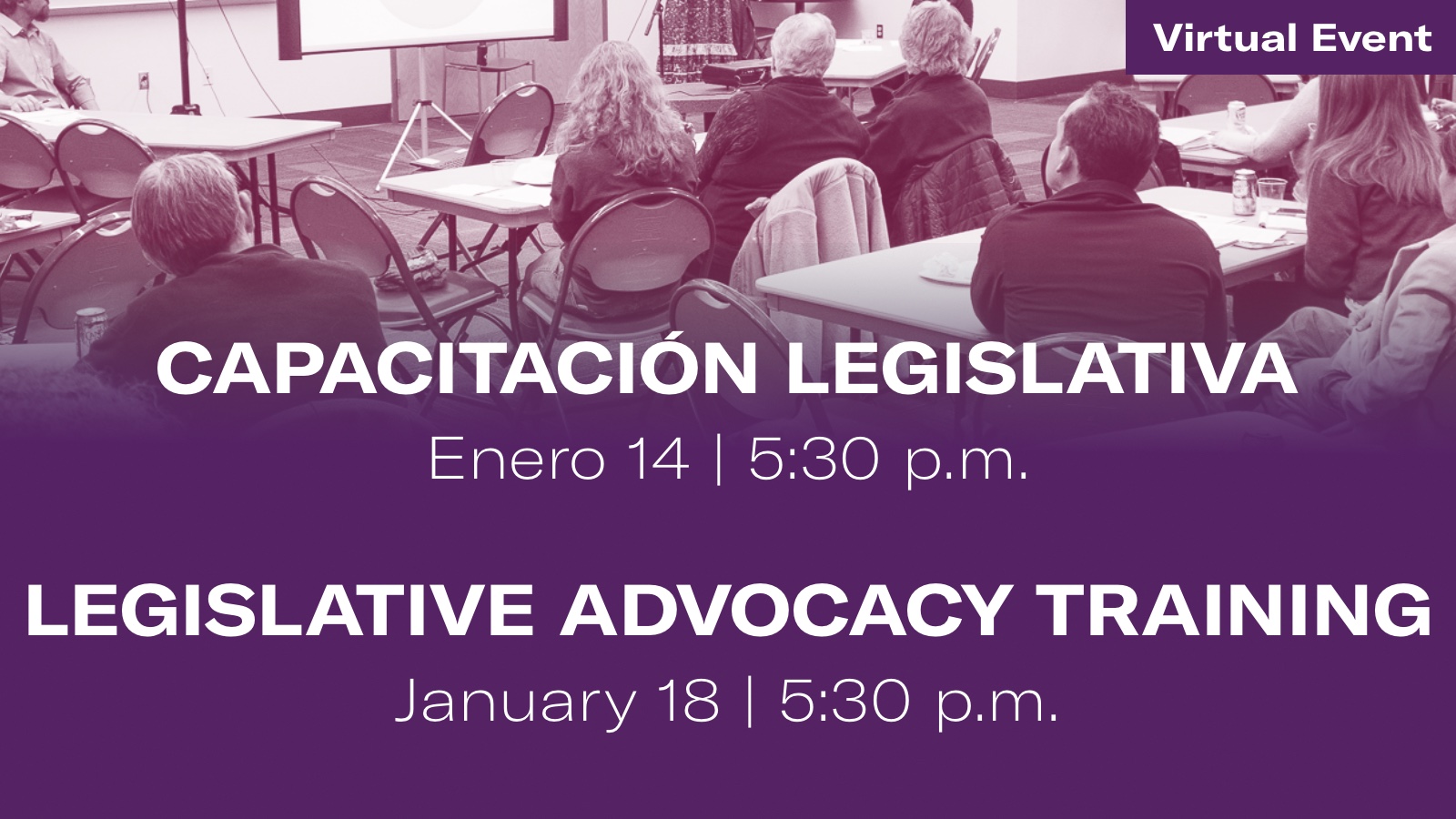 Join us for a virtual Legislative Advocacy Training to learn how you can be part of our efforts to advance justice and protect freedom in our state this legislative session.
During the training events, ACLU of New Mexico staff will provide an overview of the legislation on our agenda and share opportunities for you to help lead the fight with us. Our agenda includes an ambitious reform of our criminal justice system, repealing an old abortion ban hiding in New Mexico's law books, and eliminating the notoriously inhumane private for-profit prisons in our state.
The communications strategies we'll share with you are based on cutting edge New Mexico research that shows the best way to have persuasive conversations on these topics - whether with candidates and legislators, or around the dinner table with friends and family. In addition, we will connect you with a growing network of activists dedicated to protecting civil liberties in New Mexico.
Please complete the form below to RSVP.
---
Acompáñenos en una capacitación virtual de defensa legislativa para aprender cómo puede ser parte de nuestros esfuerzos para promover la justicia y proteger la libertad en nuestro estado en la próxima sesión legislativa.
Durante los eventos de capacitación, el personal de ACLU de New México proporcionará una visión general de la legislación en nuestra agenda y compartirá oportunidades para que usted pueda ayudar a dirigir la lucha con nosotros. Nuestra agenda incluye una ambiciosa reforma de ley en nuestro sistema de justicia penal, derogar una antigua prohibición del aborto que se esconde en los libros de leyes de Nuevo México y eliminar las cárceles privadas con fines de lucro notoriamente inhumanas de nuestro estado.
Las estrategias de comunicación que compartiremos con usted se basan en investigaciones de vanguardia en Nuevo México que muestran la mejor manera de tener conversaciones persuasivas sobre estos temas, ya sea con candidatos y legisladores, o alrededor de su mesa cenado con amigos y familiares. Además, lo conectaremos con una creciente red de activistas dedicados a proteger las libertades civiles en Nuevo México.