ACLU and Raiz NM Game Night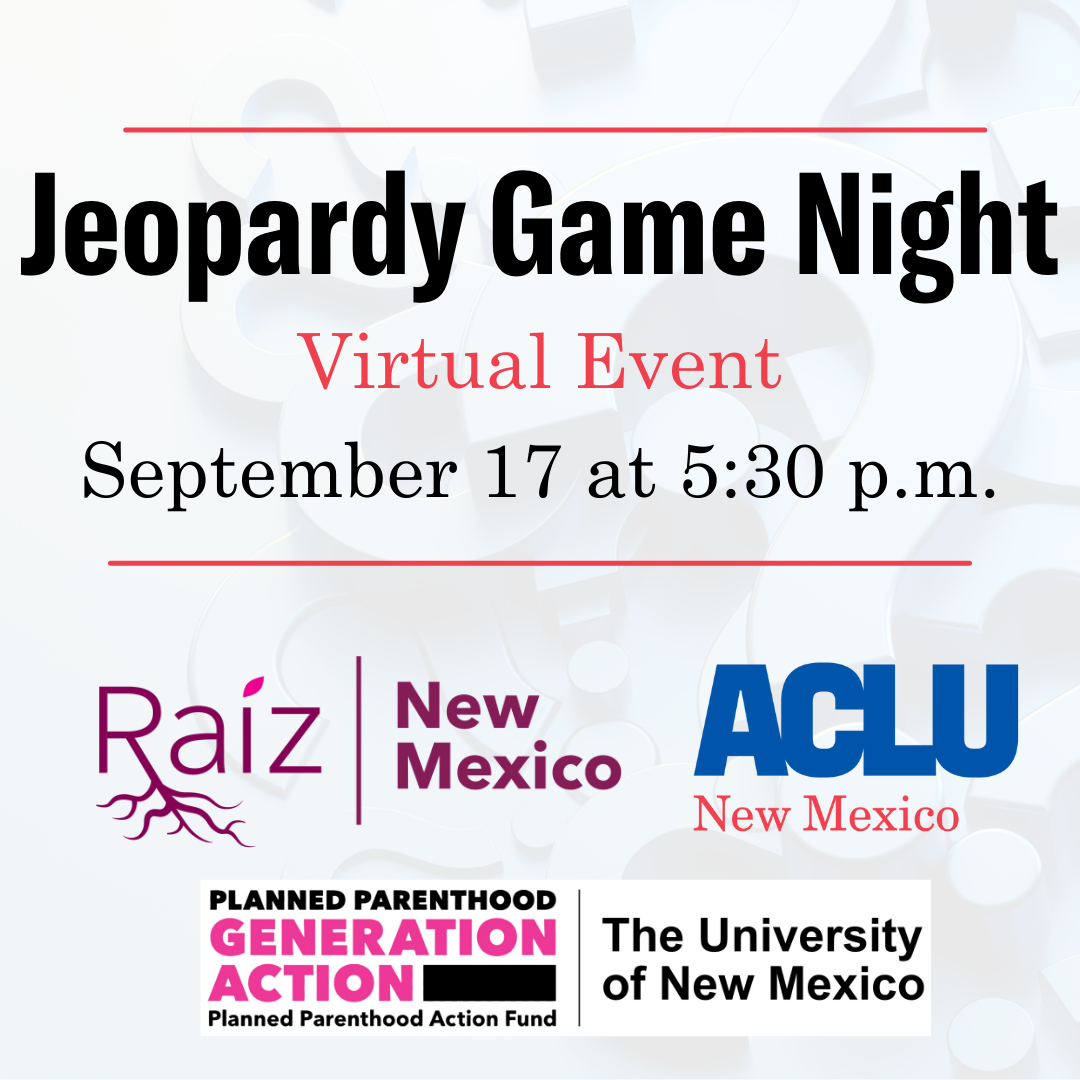 Join the ACLU of New Mexico and Raiz for a virtual Jeopardy Night! Test your Reproductive Healthcare knowledge to win prizes! Please join us to learn more about the work the ACLUNM and RAIZ do to help ensure and expand access to reproductive justice.
The ACLU of New Mexico believes that New Mexican Women and families have the right to make deeply private decisions about abortion and reproductive health without government interference. These decisions belong between a woman, her doctor, and her family. Planned Parenthood works to ensure all people have access to high-quality, health care regardless of race, income, geography, immigration status, gender identity – no matter what. Planned Parenthood's Raíz program is committed to breaking down barriers to health care access in the Latinx community. The Raíz program is about more than just health; it's about justice, knowledge, and power.
RSVP using the form below.
Date: August 26
Time: 5:30 p.m.
Virtual Event