Legislative Advocacy 101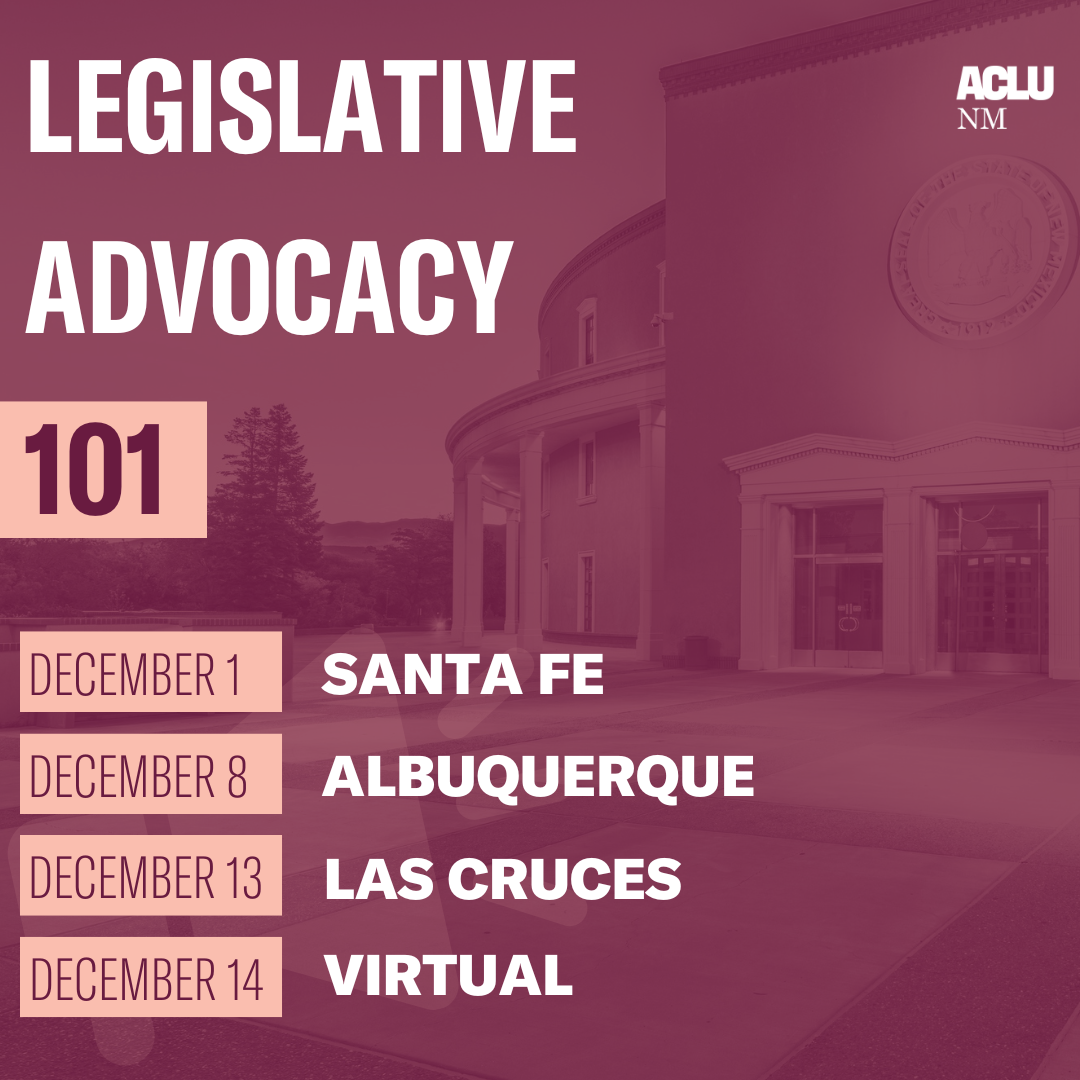 The 2023 Legislative Session will begin in January and it is more crucial than ever that you join us to fight for legislation that advances our rights and protects our freedoms! That's why we are holding four Legislative Advocacy 101 events throughout the state.
Dates include:
Santa Fe: December 1 at 5:30 p.m.
TBD
Albuquerque: December 8 at 5:30 p.m.
Cesar Chavez Community Center
Las Cruces: December 13 at 5:30 p.m.
Friends of OMDP Office, 211 Water St.
Virtual: December 14 at 5:30 p.m.
Live on Zoom
During the training, we will discuss ways to help fight for legislation that protects and expands our rights, while making sure extremist attempts to attack our communities do not succeed. We will equip you with tools and knowledge on how you can connect with other ACLU activists and engage with lawmakers on critical legislation this upcoming session. We will share details of legislation we will support this session and how you can join us in ensuring groundbreaking bills can become law in New Mexico.
Do you want to join us in protecting freedom and advancing justice? Attend one of our four training events across the state or online!