Reproductive Freedom in Action: An Interdisciplinary Summit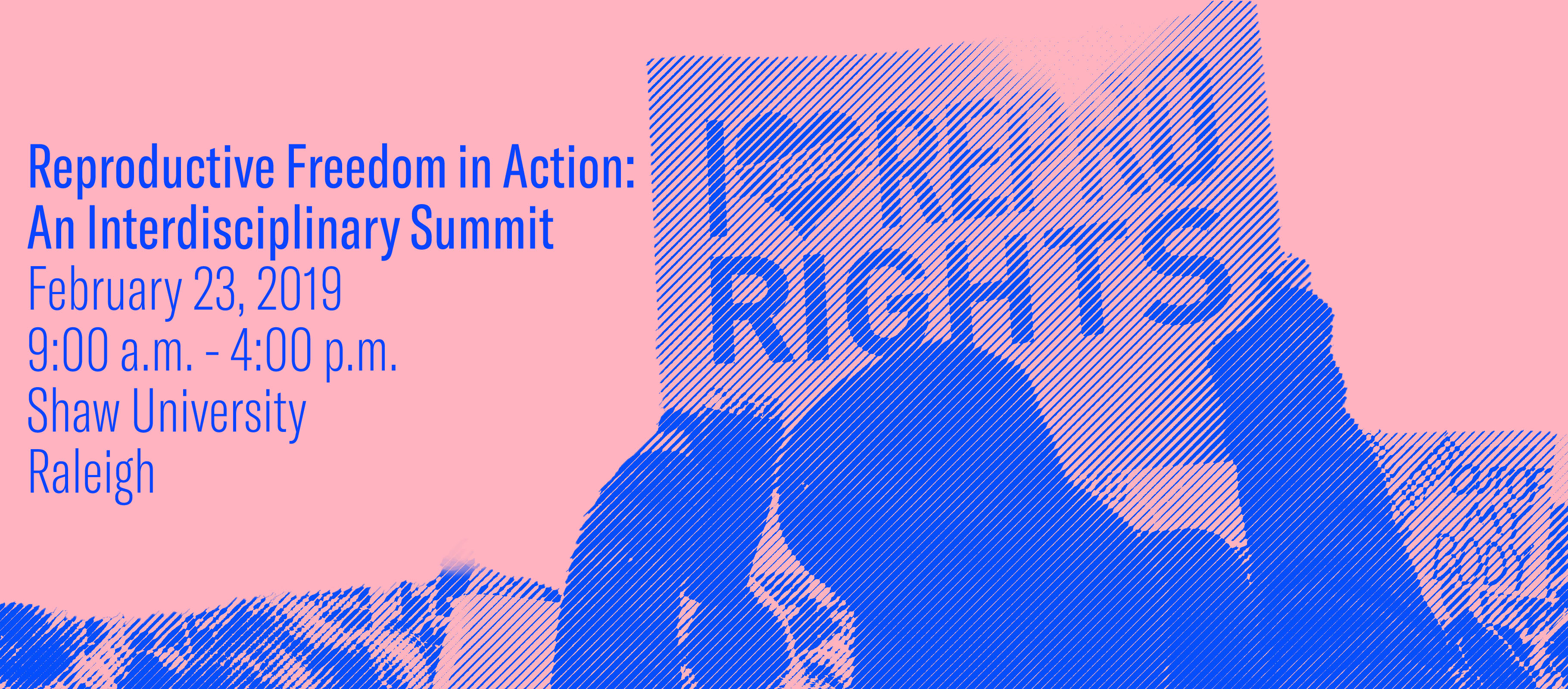 Join the ACLU of North Carolina along with partner organizations for a statewide, interdisciplinary leadership summit for graduate and professional students and motivated undergraduates exploring reproductive health, rights, and justice.
Reproductive Freedom in Action: An Interdisciplinary Summit
February 23, 2019
9:00 a.m. - 4:00 p.m.
Shaw University, Estey Hall
721 S. Wilmington Street
Raleigh, NC 27601
The summit will provide opportunities for learning, networking, and direct action across a wide array of disciplines, including clinical work, public health, law, social sciences, and the humanities.
Highlights of the program will include practical training on legislative advocacy, multidisciplinary action, reproductive justice, and messaging; keynotes from international human rights advocates; break out sessions with experienced professionals in the fields of healthcare, law, social work, and public policy; and more.
By attending Reproductive Freedom in Action you will gain the connections, insights, and skills you need to become an effective and informed advocate for reproductive freedom in your personal and professional life. We are excited to plan and strategize with you to advance reproductive rights for all communities in North Carolina.