Restore Your Right to Vote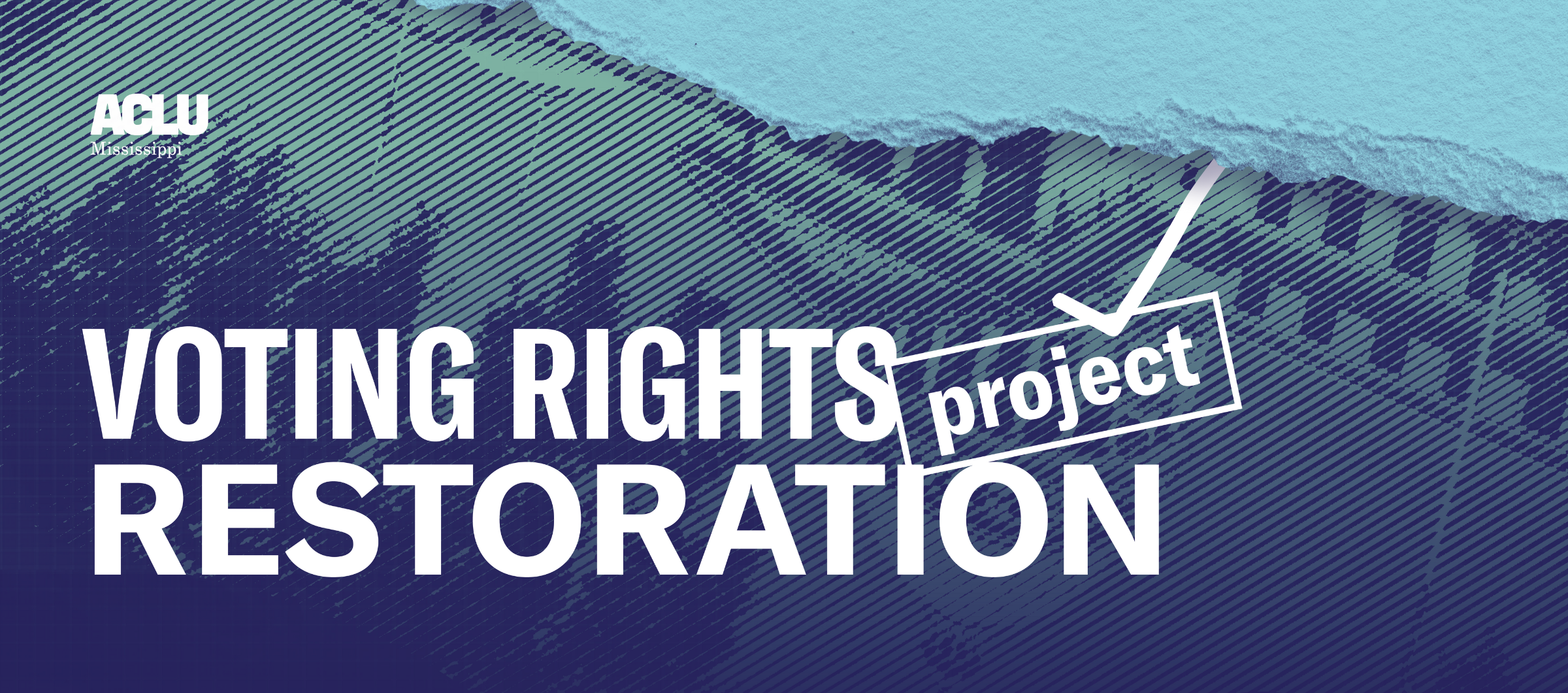 In Mississippi, a past felony conviction means losing civil rights, including the right to vote, hold public office, and serve on a jury.
Over 230,000 Mississippians – one in ten – have lost their right to vote because of a past felony conviction.
The Voting Rights Restoration Project aims to help Mississippians who have lost their right to vote from a felony conviction get their rights restored.
As a Mississippian returning from prison, you have the right to request voting rights restoration through the Mississippi Legislature.
If you have been convicted of a felony in Mississippi, please complete this application to receive help from the ACLU of Mississippi on your journey to vote again.
We fought long and hard to participate in the sacred democratic process, so we are committed to making our voices heard.
Disclaimer: Submission of this application is not a guarantee that your voting rights will be restored or that your voting rights have been restored. The ACLU of Mississippi will contact the appropriate Legislature about your application.