Legal Observer Training: Austin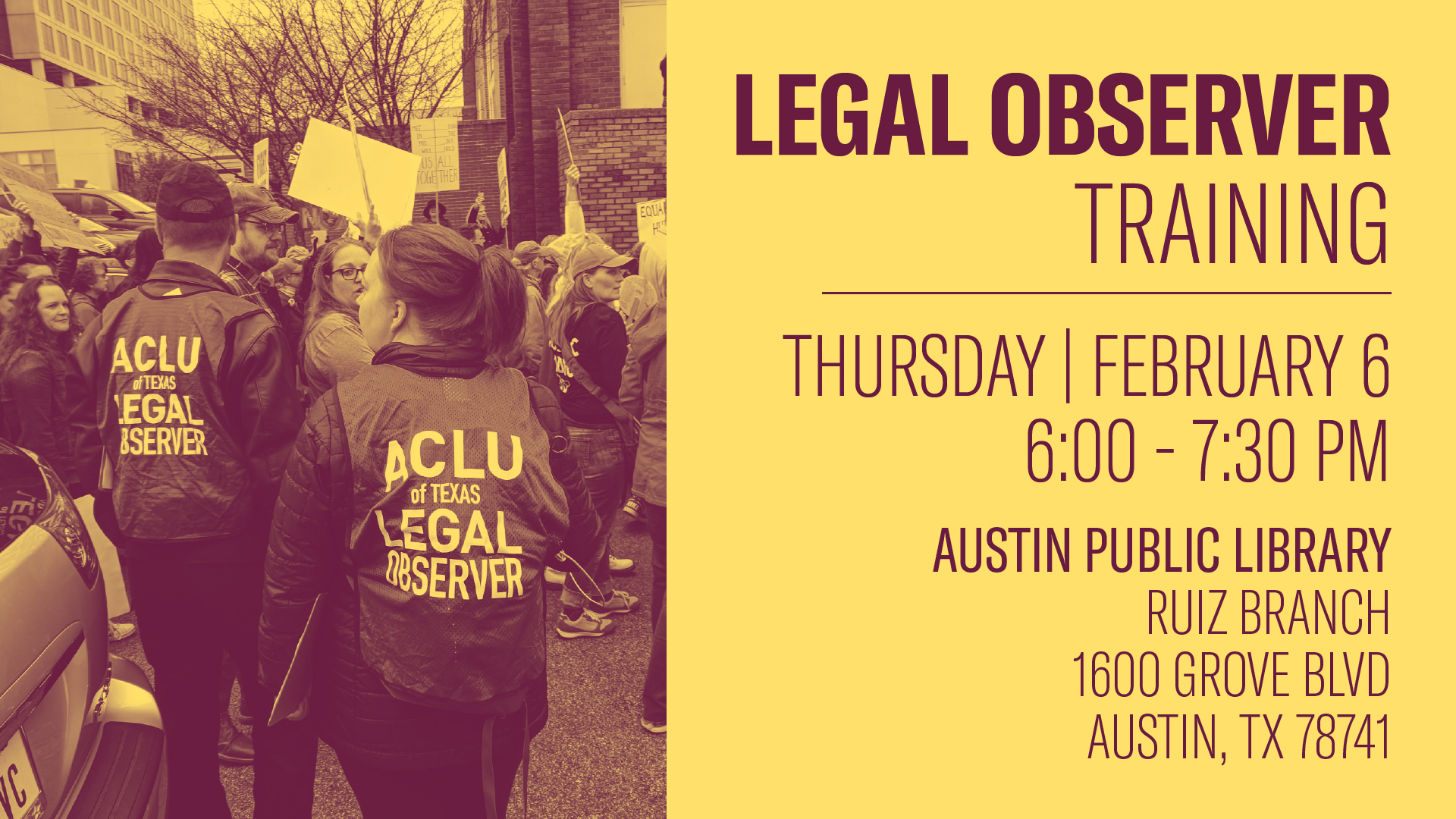 If you are interested in joining us at our legal observer training in Austin on Thursday, February 6, please fill out the short form below. We will cover what to look out for at rallies and protests, how to remain neutral as an observer, and how you can become a leader on our legal observer coordinator team.
Participants must be 18 years of age or older to act as legal observer.