Mother's Day Bail Out March and Vigil with LUCHA
Status message
Submissions for this form are closed.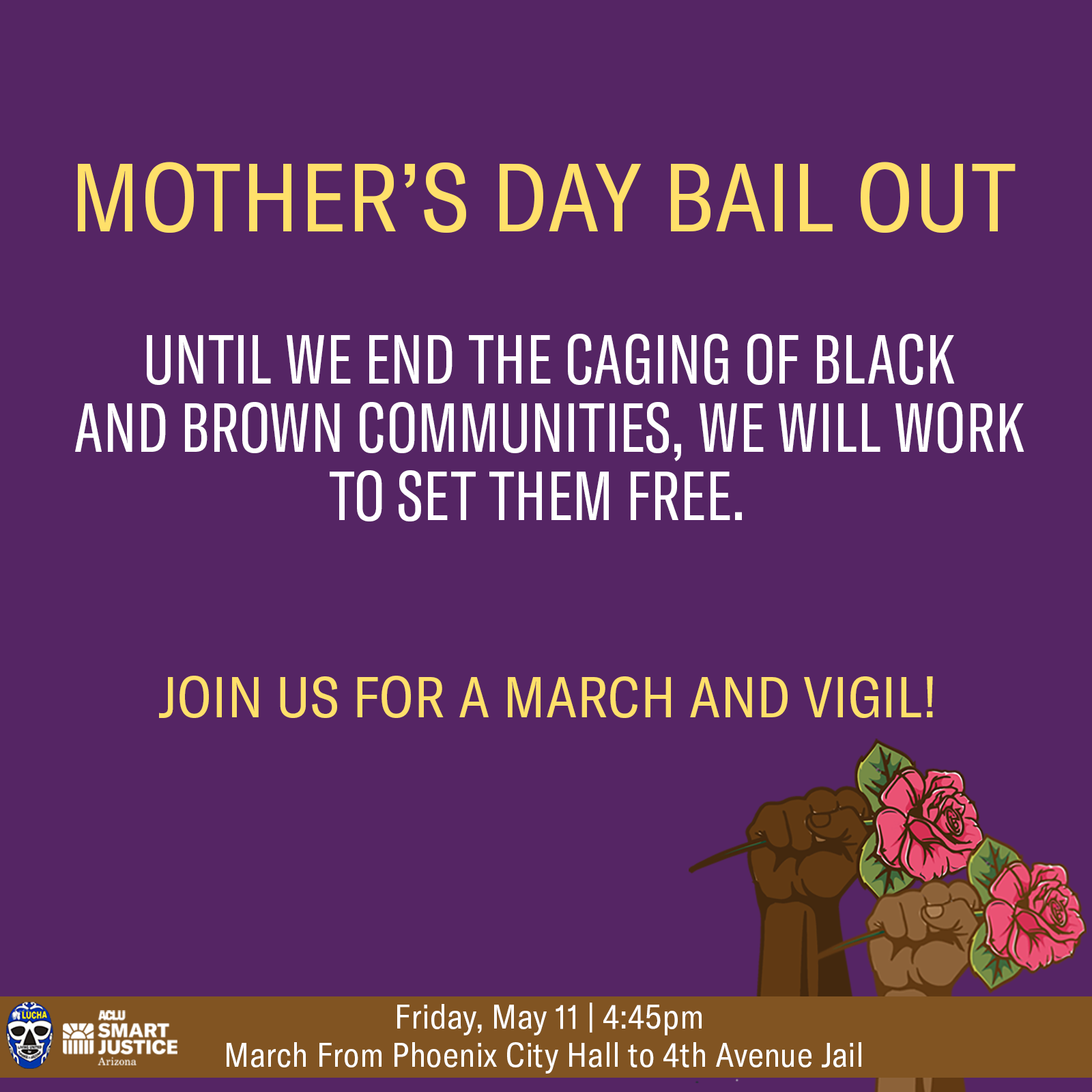 Join the ACLU of Arizona and LUCHA (Living United for Change) to free Arizona moms form the county jail in time for Mother's Day. These mothers have not been convicted of crimes and are only in jail because they cannot afford their bail amounts.
Show your support for these women by joining us for a march and vigil on Friday, May 11. Once at the jail, people will share personal stories about the harm that cash bail has on families in Arizona.
Who: ACLU of Arizona and LUCHA
What: Marching in solidarity with mothers across Arizona who cannot spend Mother's Day with their children due to incarceration.
When: Friday, May 11, 4:45 p.m. - 6 p.m.
Where: March begins at Phoenix City Hall and ends at Fourth Avenue Jail.
We hope to see you Friday!