Take Action: Ask Governor Gordon to Veto Anti-Abortion Bills
Act Now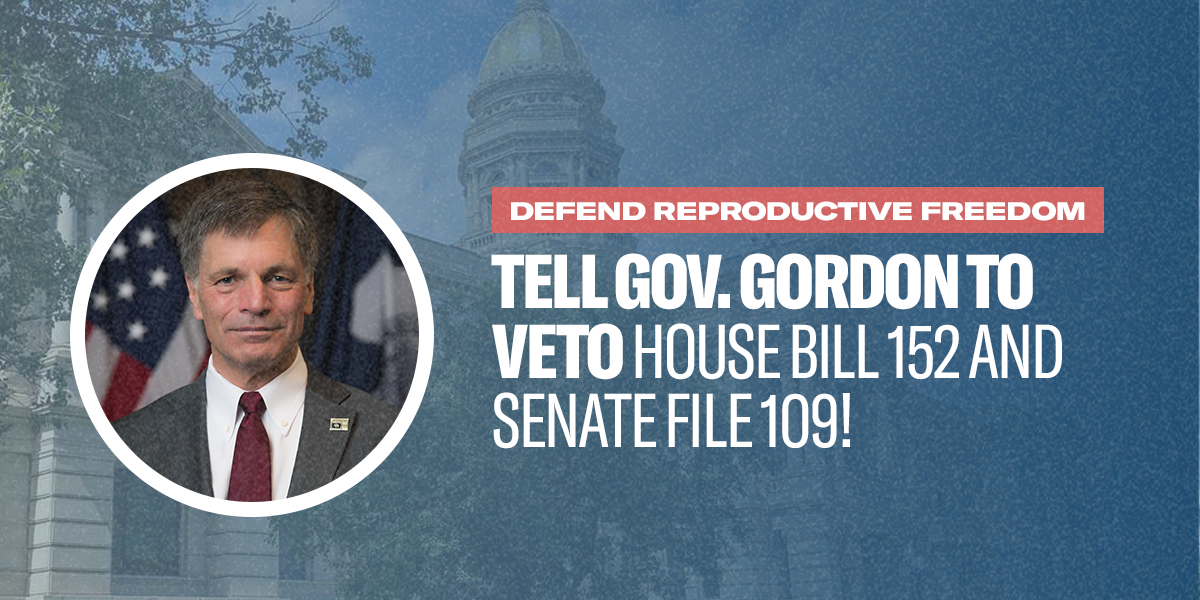 Everyone deserves the right to control their own bodies and to make their own decisions about their lives and futures, free from punishment, judgment, or political interference. 
But thanks to two bills that legislators just passed, that's not the case in Wyoming anymore.
Senate File 109 bans medication abortion, a safe and common method of terminating a pregnancy. House Bill 152 bans abortion care in Wyoming with limited exceptions and will take effect if last year's abortion law is found unconstitutional.
As Wyomingites have already experienced due to severe obstacles to abortion care imposed by anti-abortion politicians, banning abortion leaves many with no other option than to carry a pregnancy to term and give birth. Forcing people to carry a pregnancy against their will has life-altering consequences, including enduring serious health risks from continued pregnancy and childbirth, making it harder to escape poverty, derailing their education and career plans, and making it more difficult to leave an abusive partner.
Deeply private, personal, and unique decisions about abortion should be made by pregnant people in consultation with their doctors – who should be able to treat their patients according to their best medical judgement. What is right for one family may not be right for another.
Wyoming lawmakers need to stop inserting themselves into the doctor-patient relationship. Contact Governor Gordon today and urge him to veto Senate File 109 and House Bill 152.
Message recipients:
Governor Mark Gordon