Trans people belong everywhere in South Dakota – including sports
Act Now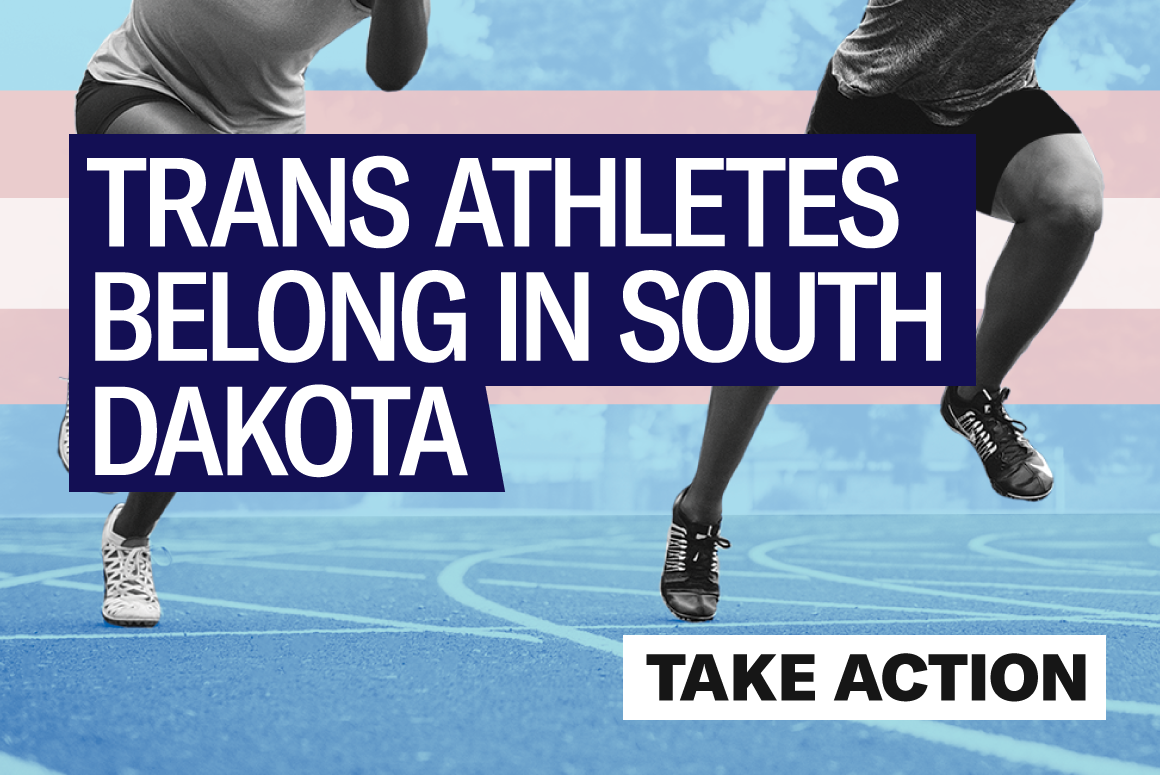 When it comes to preventing trans people from playing sports in South Dakota, it's déjà vu all over again.
Some South Dakota lawmakers are again trying to limit the ways trans athletes can participate in sports. With the introduction of House Bill 1217, legislation that would ban transgender women and girls from competing on the sports teams that match their gender identity, this is the seventh attempt by South Dakota lawmakers to prevent transgender athletes from competing. That's right – the seventh!
This needs to stop. And we need your help.
Contact your legislators now to let them know that trans people belong everywhere in South Dakota – including sports.
Instead of leveling the playing field, House Bill 1217 only places hurdles in front of students just because they're transgender. We need to send a message loud and clear to our lawmakers that it's time we stop attacking transgender South Dakotans and focus on issues that really matter to the people of our state. Contact your representatives today and tell them to vote no on House Bill 1217.
Message Recipients:
Your State Representatives