Tell The D.C. Council All D.C. Kids Deserve Safe Schools
Act Now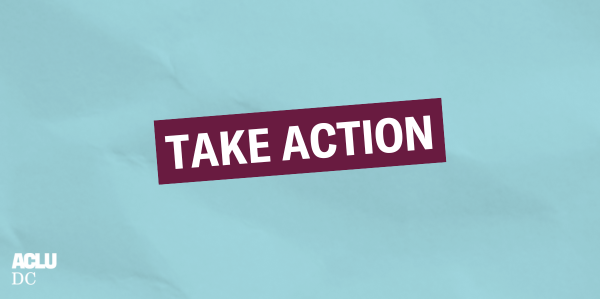 D.C.'s work towards police-free schools is at risk.
The D.C. Council will vote on the FY24 Budget Support Act, and our work toward police-free schools is at risk. Council members need to hear from you!
The D.C. Council has already discussed the benefits and drawbacks of having police in schools, and they decided to remove them—TWICE. The D.C. Council must continue its promise to students who have shared that police don't keep them safe and have demanded non-police resources.
Decades of data and experiences show that armed police in schools negatively impact the learning environment. School police usher students into the school-to-prison pipeline by criminalizing trauma responses or typical adolescent behavior. Black and brown students, and students with disabilities, are especially negatively impacted by police presence in schools, due to racial stereotypes. For example, during the 2018-19 school year, Black students made up 92% of students referred to law enforcement in D.C.
Making matters worse, students have no option to bring complaints against police who harm them at school.
All D.C. kids deserve safe and nurturing schools where they can learn without fear.
Take action now, and let the Council know you support police-free schools!