Trans people belong everywhere in North Dakota – including sports
Act Now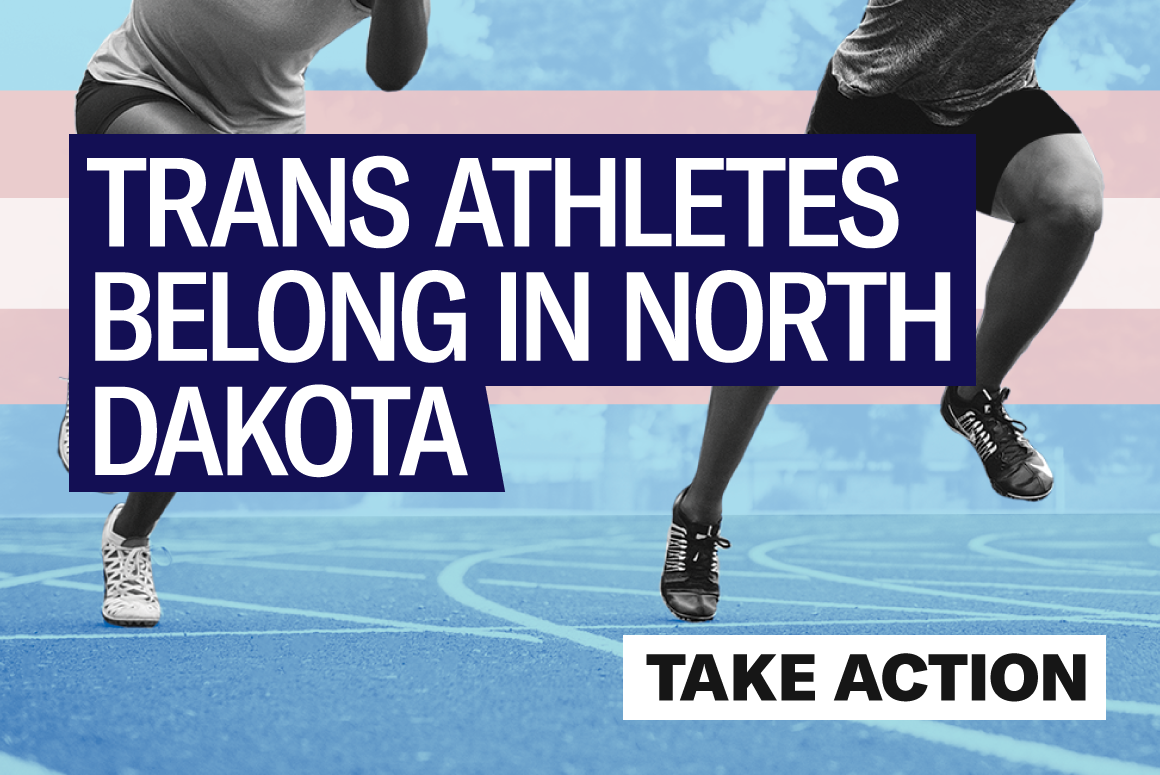 Anyone who's ever stepped onto a hockey rink or a basketball court can tell you about the thrill of victory or the agony of defeat.
But for most athletes, it's not just about winning or losing. It's about playing the game.
Trans people belong everywhere in North Dakota – including sports. And the North Dakota High School Activities Association already has a policy in place for transgender athletes.
But House Bill 1298 would ban transgender athletes under the age of 18 from competing on sports teams that match their gender identity. Instead of leveling the playing field, this legislation would place hurdles in front of students just because they're transgender.
This kind of discrimination needs to stop.
House lawmakers have already advanced this bill and it will be heard in the Senate soon. We need to send a message loud and clear to our lawmakers that it's time to stop attacking transgender North Dakotans and focus on issues that really matter to the people of our state. Contact the your Senator today and tell them to vote no on House Bill 1298.
Message Recipients:
Your State Senator