Stop Hateful Campaign Against LGBTQ Hoosiers
Act Now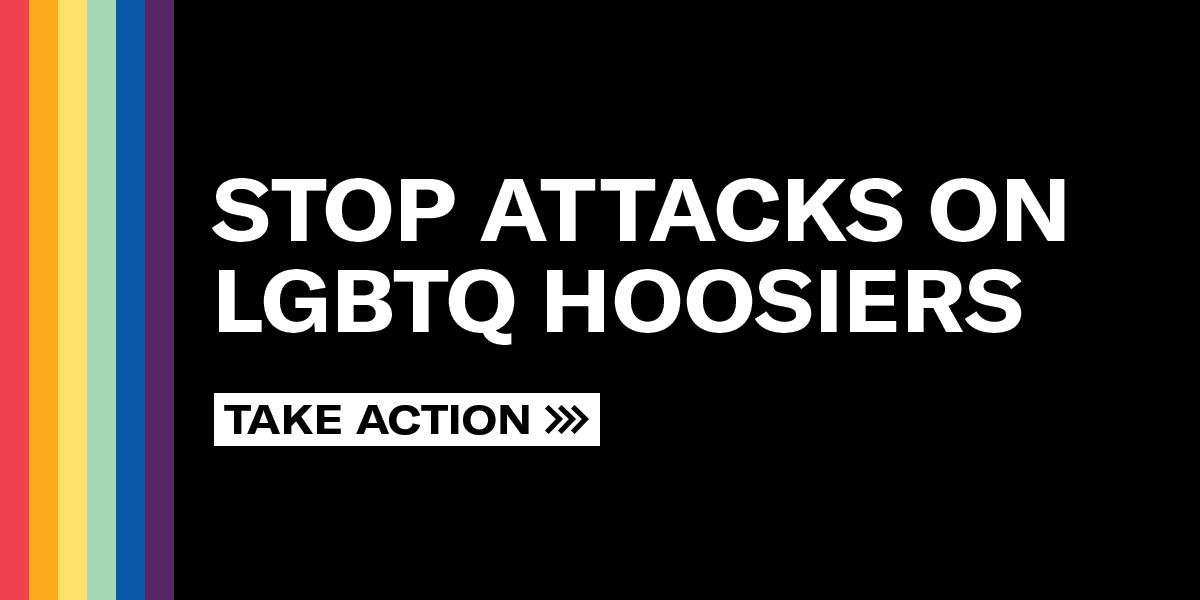 The Indiana General Assembly has launched an unprecedented attack on LGBTQ Hoosiers. A number of the bills introduced represent a coordinated, hate-driven campaign to push trans people, particularly trans youth, out of public life.
Several bills would ban nearly all forms of science-based care available to trans youth, with potentially dangerous physical and mental health consequences.
Indiana lawmakers are trying to force teachers to out students, and censor in-school discussions of LGBTQ people and issues.
Despite the First Amendment's right to free expression, Indiana lawmakers are fighting to restrict how and when LGBTQ people can be themselves by limiting access to books about them in public libraries.
In another effort to out transgender Hoosiers, several bills attempt to limit the ability to update gender information on IDs.
Let's be loud and clear, Hoosiers do not support this slate of hate.
We will use every tool at our disposal to defend LGBTQ rights in Indiana. LGBTQ people belong everywhere, including in our state and we will not stand for these attack bills.
Contact your legislators, House Speaker Huston, and Senate Pro Tempore Bray, and ask them to protect LGBTQ Hoosiers.
Message Recipients:
Your State Senator
Your State Representatives
House Speaker Huston
Senate Pro Tempore Bray