ACLU SoCal 23rd Annual Luncheon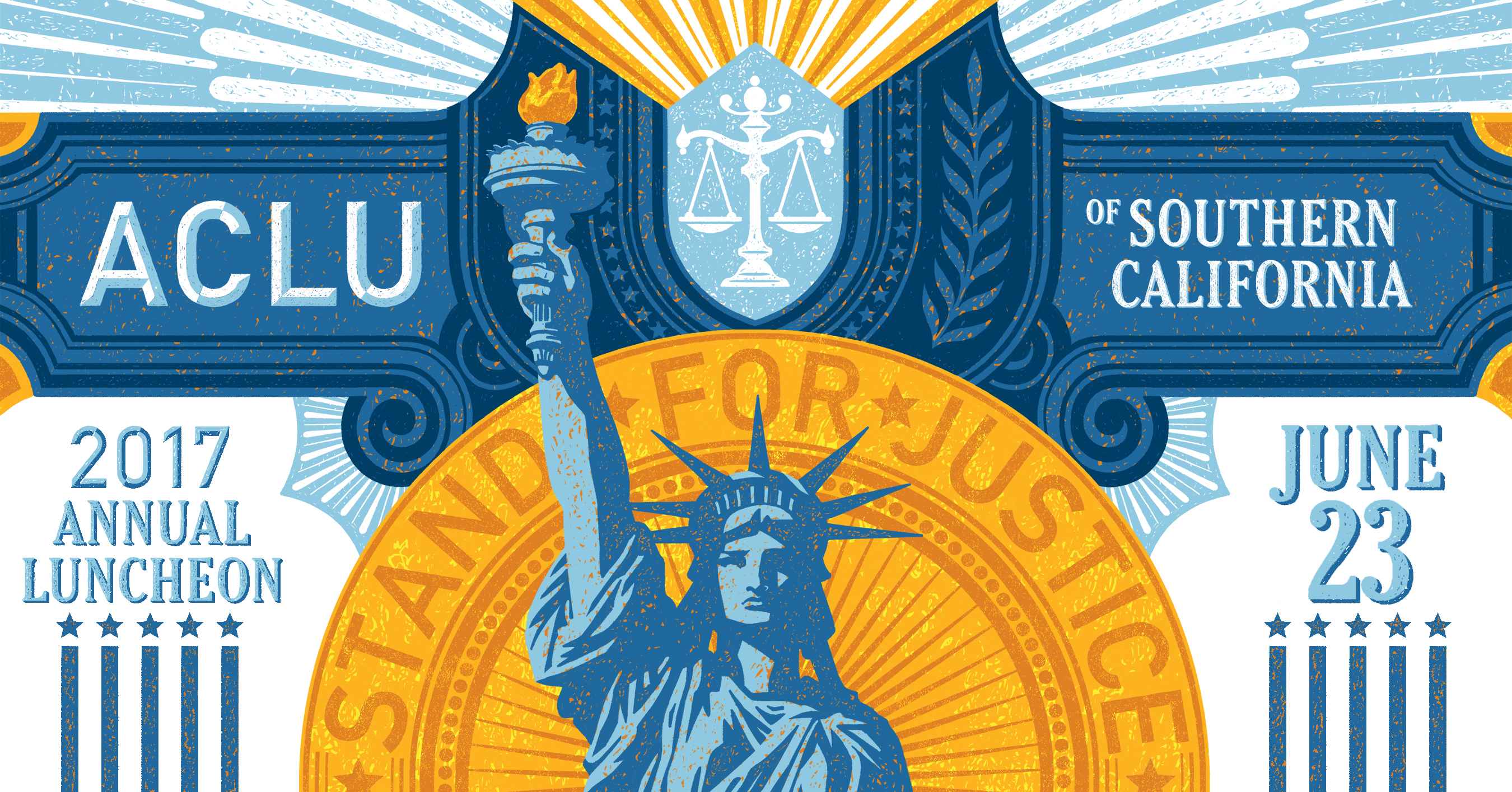 Join us as we honor advocates and artists committed to civil liberties at the ACLU Foundation of Southern California 23rd Annual Luncheon on Friday, June 23, 11:15 a.m. at The L.A. Hotel, 333 South Figueroa Street, Los Angeles, CA 90071.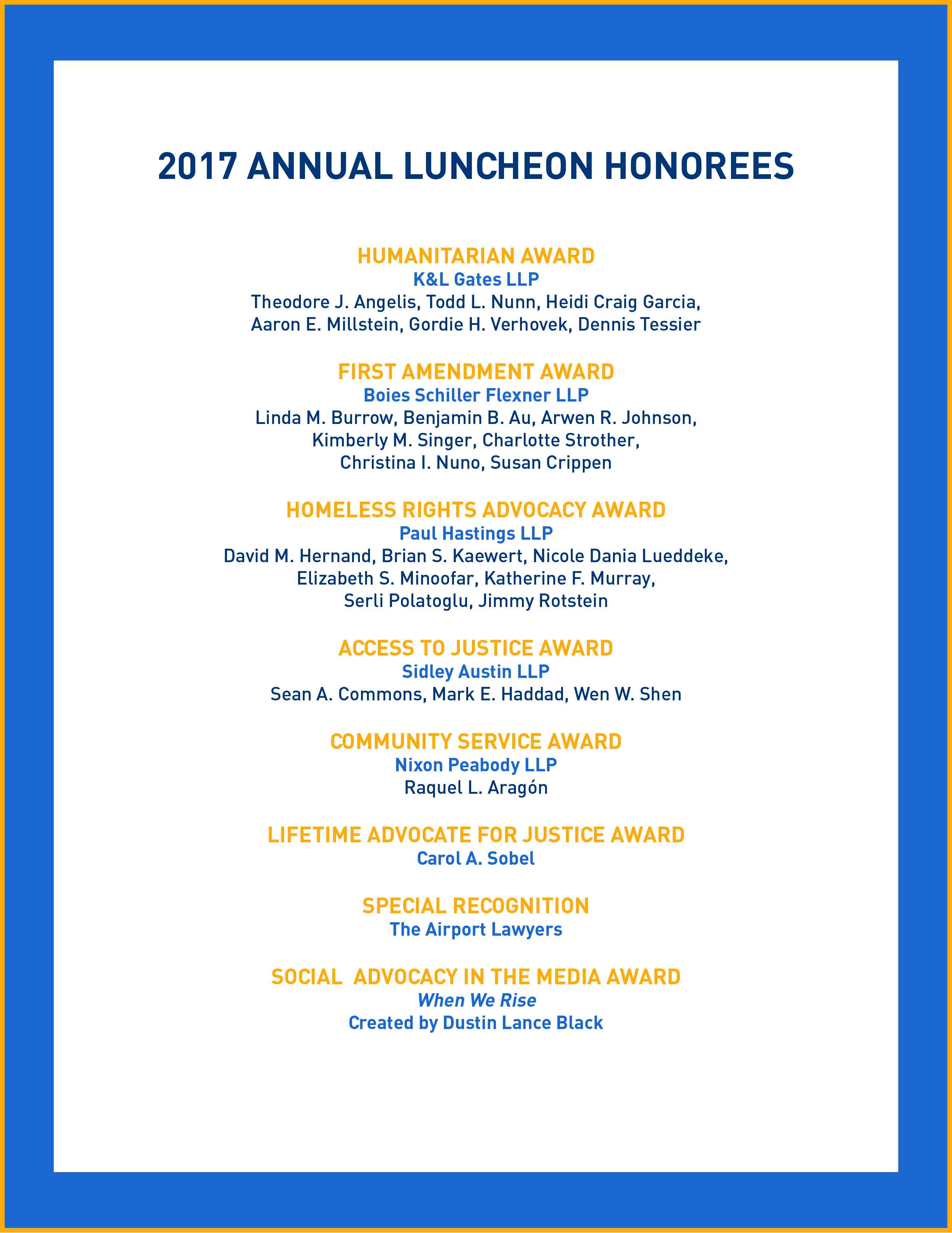 Using the form below, purchase tickets, ads or sponsorship packages. If you're purchasing an ad please forward your ad message and/or graphic in .jpeg or .pdf (hi res, 300 dpi, color or black and white) to annualluncheon@aclusocal.org by June 9, 2017.
PLEASE NOTE: Sponsorship packages and tickets are tax-deductible less $60 per ticket and support the ACLU Foundation of Southern California, a 501(c)3 organization.
When:

Friday, June 23 at 11:15 a.m.

Where:

The L.A. Hotel, 333 South Figueroa Street, Los Angeles, CA 90071

Itinerary:

Reception - 11:15 a.m.

Program - noon