Justice for Michael, Equality for All. Stand with LGBTQ Students!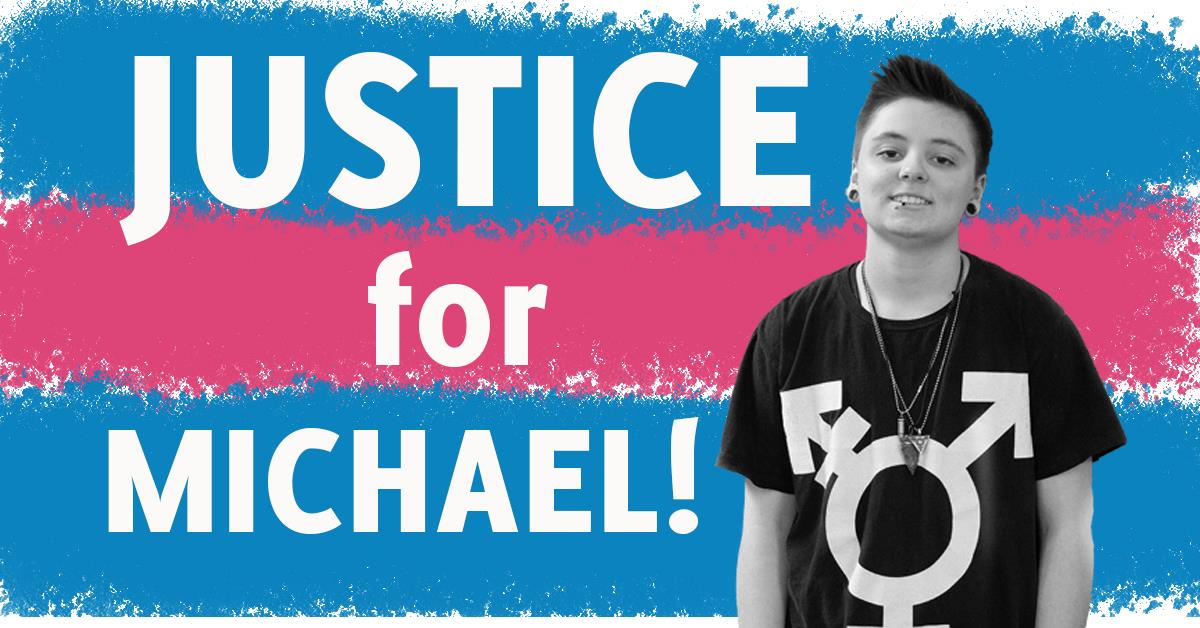 Michael, a 15-year-old transgender student, was harassed and bullied by his Assistant Principal, Lee Livengood, in the boys restroom at his high school. The ACLU of West Virginia and Fairness WV took Michael's case and have been working to ensure his safety.
After a brief suspension, some of which was paid, Livengood was fully reinstated as an assistant principal at Liberty High School. Michael did eventually receive an apology letter from him, which in its entirety states, "I am deeply sorry for raising my voice while in the bathroom on 11/27/18. I promise it won't happen again." After receiving the letter and reports that Livengood was still monitoring Michael's lunch period, it became painfully clear that neither Livengood nor Harrison County Schools were taking any serious steps to address what happened in the bathroom that day.
Sign this petition if you agree that it is imperative trans and LGBTQ students are respected, treated equally and that trans-inclusive policies are implemented to ensure that Michael and other students are provided a safe, supportive environment at school. Harrison County Schools must take full responsibility for ensuring this behavior never happens again.