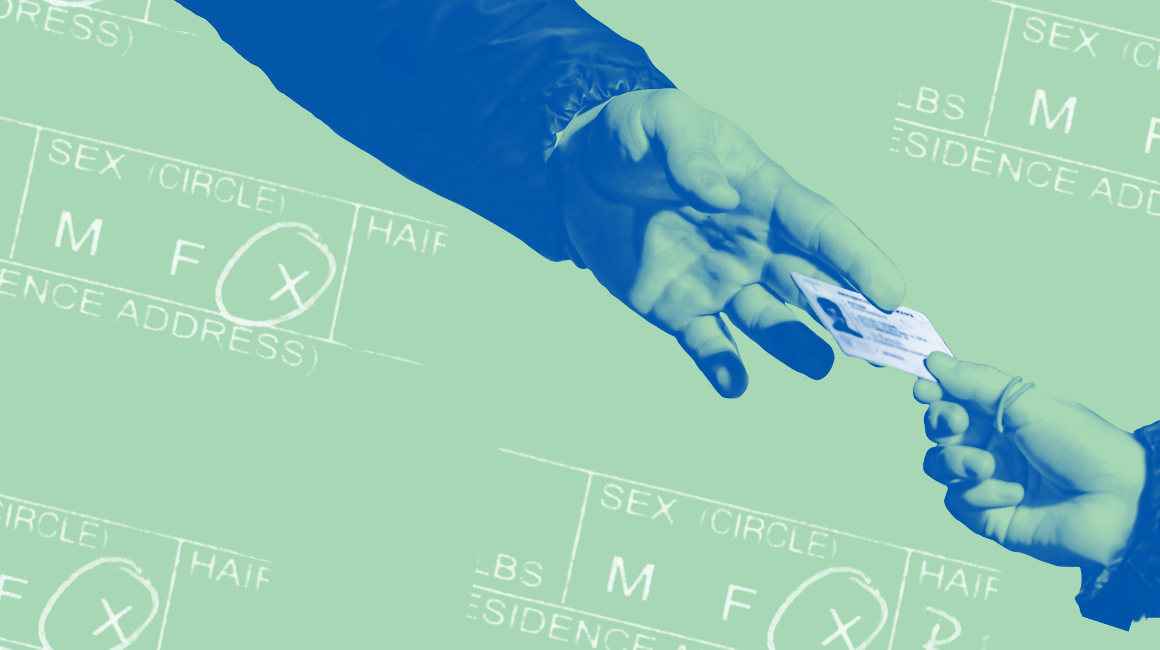 They The People: Access To Accurate Ids Now
UPDATE 3/31/2021: The ACLU has delivered over 68,000 signatures to the White House, but the fight isn't over. The Biden Administration still needs to issue an executive order that would allow access to IDs aligned with our gender identity. It's crucial that we keep up the pressure: Add your name.
---
Over the last four years, we've seen the government intentionally and cruelly cut out trans and non-binary people – from the trans military ban to rollbacks in health care protections to so many others. The new administration has assured us they will work to undo this damage, so we must hold them accountable to their words.
There's one important action Biden-Harris can take right away to show that they respect and support our trans communities: Give us access to accurate identification. Specifically, we are pushing in the first 100 days for an executive order directing all federal agencies to implement two critical changes. First, allow self-attestation of gender markers – meaning you can affirm your own gender identity without needing medical verification. Second, add a gender neutral "X" designation to all federal IDs and records – which allows non-binary and other people to have a more appropriate gender marker than the "M" or "F" options.
Currently, to update a gender marker in the social security system, on a passport, on immigration documents, or on any other federal ID or record – an applicant must submit a letter from a medical doctor attesting to appropriate clinical treatment for gender transition.
Not only are such burdensome requirements costly, complicated, an invasion of privacy, and entirely unnecessary, but they prevent many trans and nonbinary people from getting an updated ID to move through the world.
These harmful barriers particularly impact the safety and wellbeing of trans people of color – most especially Black trans people – who are more likely to face harassment when presenting an ID that does not match their presentation.
With one stroke of the pen, President Biden can issue this order to provide a common-sense solution to access accurate IDs, and send a critical message to transgender people across the country: Our government sees you as exactly who you say you are, and wants you to be supported and included in this country.
Trans and non-binary people belong, and everyone should have IDs that accurately reflect who they are: Sign our petition today telling Biden-Harris to take action.