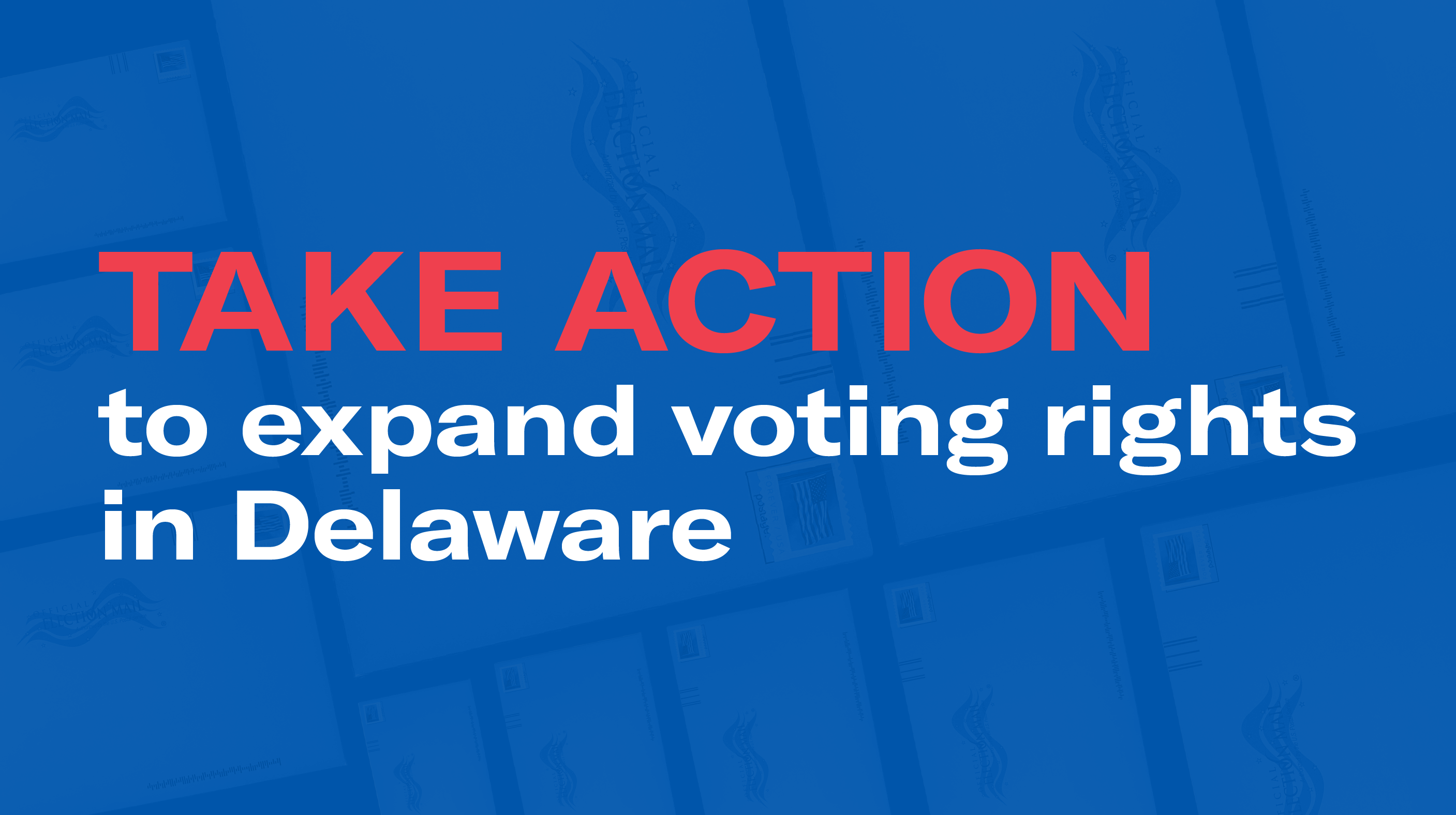 Sign Your Name to Support Same-Day Voter Registration
Sponsored by Representative Sherry Dorsey Walker, House Bill 25, the same-day voter registration bill, would allow voters to register on election day for presidential primary, primary, special, and general elections.
Same-Day Registration (SDR) eliminates the need for advance registration by permitting an eligible voter to register and cast a ballot at the same time on Election Day or during an early voting period. By combining registration and voting, same-day registration streamlines the voting process, eases the burden on voters, and increases voter participation.
Help us prepare for the fight to pass HB 25 in the 2022 legislative session: Sign this petition to show your support!
Learn more about the Delaware Voting Rights Coalition and our effort to pass HB 25 by visiting our website.