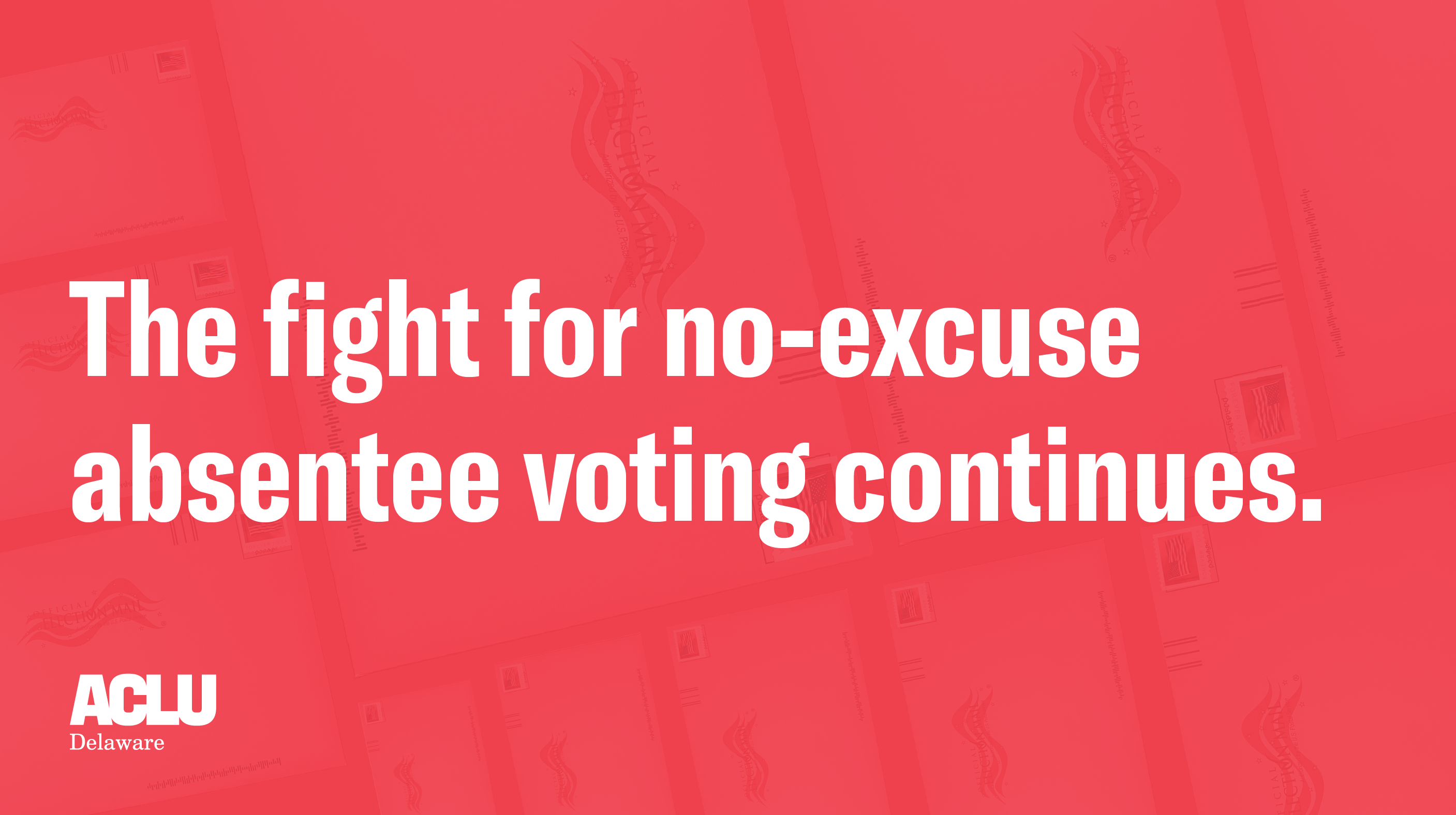 Sign Your Name to Support No-Excuse Absentee Voting
Sponsored by Representative David Bentz, House Bill 75, the no-excuse absentee voting constitutional amendment, aims to permanently guarantee the right to no-excuse mail-in voting by amending the Delaware State Constitution and providing the General Assembly with power to regulate the circumstances, rules, and procedures for absentee voting.
Currently, the Delaware Constitution limits absentee voting to a handful of circumstances, or "excuses," under which Delawareans may request an absentee ballot, but in 34 states, citizens are able to request mail-in ballots without needing an excuse. This is a safe, secure, and easy means of voting. When we make voting more accessible, more people participate. For example, last year, when the General Assembly expanded access to absentee ballots in response to the COVID-19 crisis, Delaware saw over a 15% increase in voter participation as compared to 2016.
Help us prepare for the fight to pass HB 75 in the 2022 legislative session: Sign this petition to show your support!
Learn more about the Delaware Voting Rights Coalition and our effort to pass HB 75 by visiting our website.