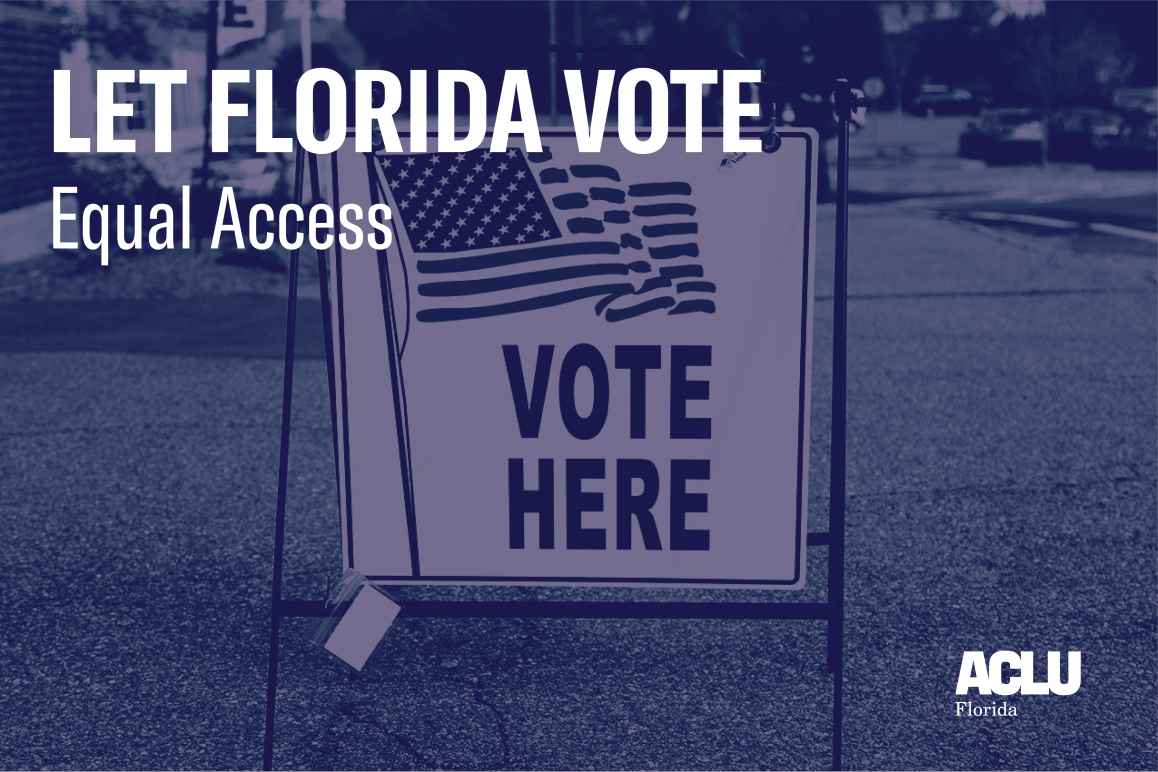 Sign the petition: Let Florida Vote
Voting access in Florida is inequitable and inconsistent. How easy it is for a citizen to vote, and have their vote counted, has largely depended on their age, race, zip code and how much free time they have.
Take action: Sign the petition to tell your local Supervisor of Elections to make voting more accessible to all eligible Florida voters.
Supervisors of Elections make daily decisions about who gets to vote and participate in our democracy that impacts thousands of individuals. As we adapt to slow the spread of COVID-19, supervisors of elections must take action to ensure all eligible Americans have equal access to the ballot box while minimizing the risk of COVID-19 exposure to keep people safe and healthy.
Supervisors of Elections must:
Expand vote-by-mail and reform the signature matching process, including providing signature matching software as a first step in signature matching analysis to reduce the number of false rejections.
Expand early voting
Select polling places that are genuinely accessible by Florida's diverse population.
Make ballots accessible in multiple languages
Collaborate on basic, uniform design guidelines that are tested to ensure ballots have broad understandability.
Ensure people in jail and those experiencing homelessness have access to voting