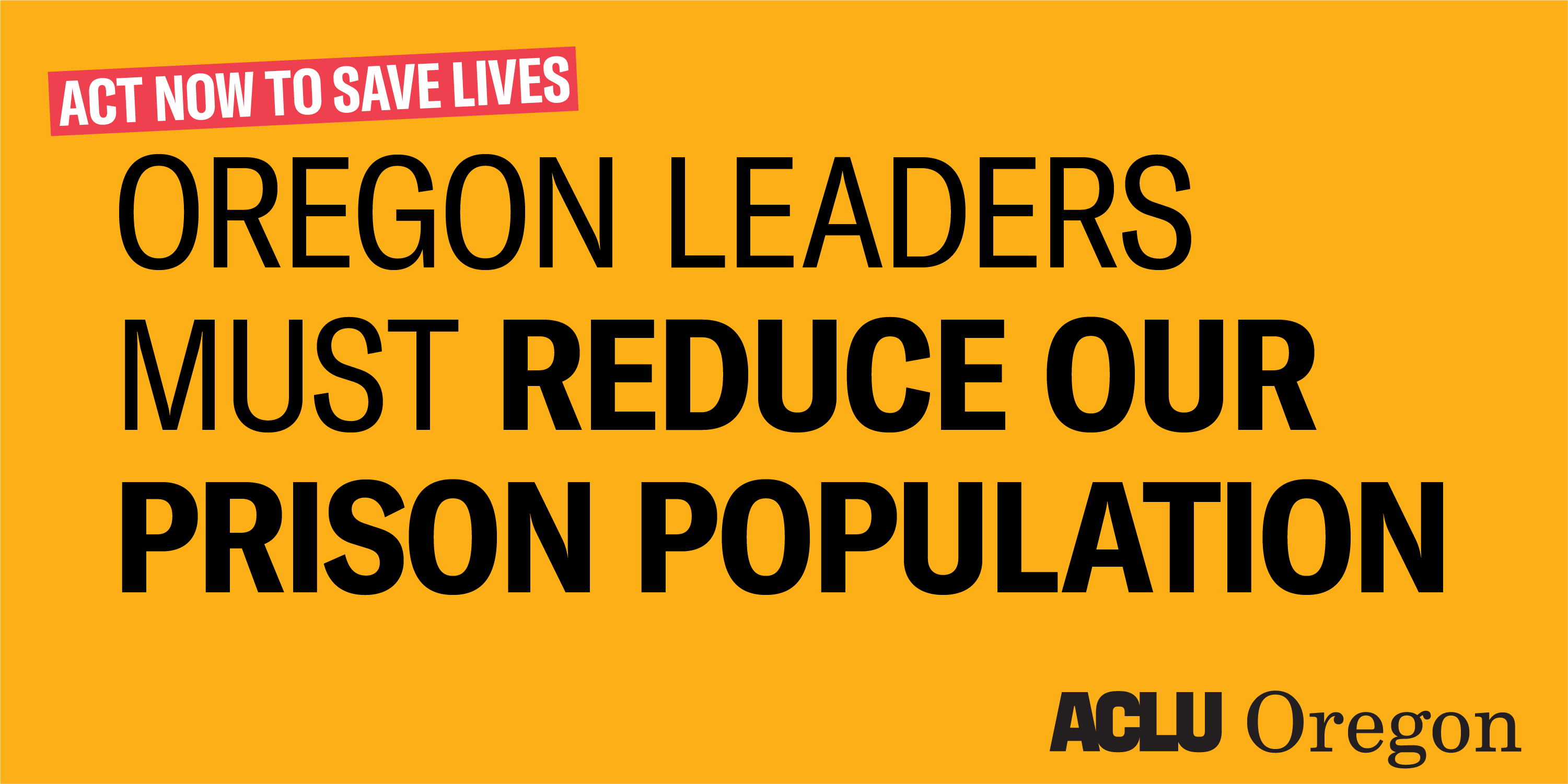 Incarceration should not be a death sentence in Oregon
COVID-19 has already been spreading among inmates and staffers in Oregon. If these outbreaks continue to grow – as public health experts warn they will unless the density is dramatically reduced – local communities could be hit with high numbers of serious cases at once, overwhelming medical resources, especially in rural communities where most Oregon prisons are located.
Our public safety system is skilled and experienced at safely transitioning people out of prison, but we must take action now.
Add your name to the petition to let Oregon leaders know it is time to take action.