Stop Trump's Gag Rule on Reproductive Care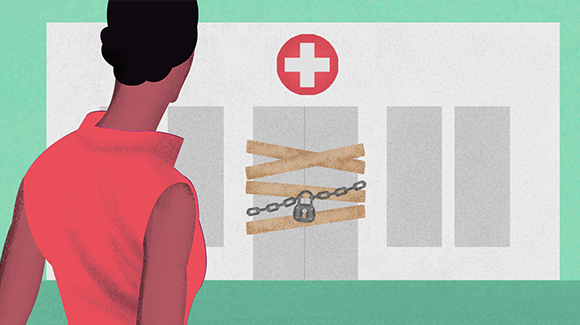 The Trump administration just announced its rule gutting Title X – the health care program that, for nearly 50 years, has provided basic reproductive care and family planning services to four million people.
This gag rule is a blatant assault on women's equality, and – as we've come to expect from the Trump administration – it hits low-income women and women of color the hardest.
Four million people rely on Title X for birth control, cancer screenings, STD testing and treatment, and other preventive care. More than half of these patients are people of color and two-thirds have incomes at or below the poverty line. For many women, the Title X program is how they receive their primary source of care.
But under this new rule, many will lose access to their trusted providers. The rule is designed to push Planned Parenthood and other reproductive health care providers out of the Title X program if they provide or refer patients for abortions, and would allow providers in the program to withhold comprehensive information from patients about their options.
The gag rule would create a reality in which basic reproductive care and family planning is a privilege – only available to those who can afford it. We must stop the Trump administration's anti-woman, anti-poor, anti-health care agenda before women across the country are left without basic reproductive care.
Submit your public comment now and put your values on the record.
NOTE: When you submit a public comment, your comment and the information you submit may be visible as part of the public record.