DELIVERED! Young, Scared, Alone and in Court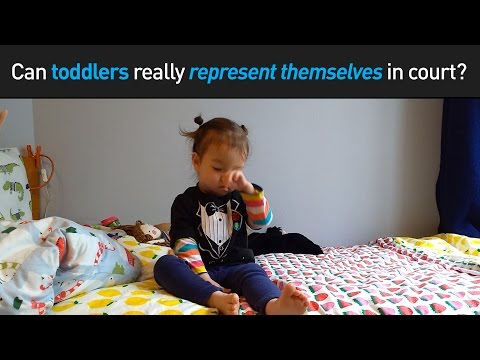 Update (10/3/16): We made it clear to the White House that children in immigration court need legal counsel. On behalf of 19 organizations, we hand-delivered over 73,000 signatures to the Latino Affairs office staff alongside National Korean American Service & Education Consortium, Reform Immigration for America, First Focus, National Immigration Law Center, and the American Federation of Teachers.
---
The Department of Homeland Security is targeting Central American children and families for deportation. Many have no legal representation.
They've escaped El Salvador, Guatemala, and Honduras – three of the deadliest countries in the world. They have fled here to try to find safety and refuge in the United States, but our government is deporting them without providing immigration counsel.
There are toddlers in immigration court without an attorney – forced to represent themselves.
A senior Justice Department immigration judge told the ACLU "I've taught immigration law literally to 3- and 4-year-olds… They get it." This is not a just, fair, or a reasonable solution.
Tell President Obama not to send kids to courts alone, without a lawyer to support them.
We've teamed up with immigrant rights and education leaders to get the people power it takes to ensure President Obama will pay attention. Join the ACLU, American Federation of Teachers, Center for Community Change, Coalition for Juvenile Justice, Fair Immigration Reform Movement, First Focus, Gay Asian Pacific Islander Men of New York, League of United Latin American Citizens, Lutheran Immigration and Refugee Service, Northwest Immigrant Rights Project, National Korean American Service Education Consortium, Not1More, Public Counsel, Reform Immigration for America, Sojourners, and United We Dream to get us to the finish line.