Tell the Maryland State Prosecutor to Stop Wrongful Prosecution of Kelvin Sewell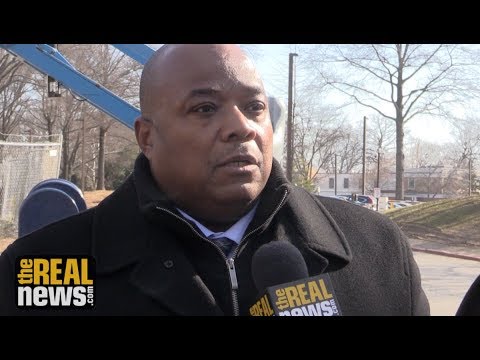 Kelvin Sewell, the popular and respected first Black police chief in Pocomoke City, brought true community policing and a dramatic drop in crime. In the process, he became the face of accountable policing in this small Eastern Shore town.


Yet when Sewell defended Black officers on his staff who filed serious complaints of racial harassment, he along with the other Black officers became targets of retaliation.


Casting about for an after-the-fact excuse to discredit Chief Sewell, Worcester County law enforcement officials called in the Maryland state prosecutor and spread false rumors about Sewell and his colleagues. Eventually, the state went after Sewell based on nothing more than disagreement about police handling of a two-year-old traffic accident in which no one was hurt, and all damages were paid by the driver's insurance.  During a rushed December, 2016 trial in Worcester County, a nearly all-white jury acquitted Chief Sewell of a conspiracy count. But they wrongfully convicted him of "misconduct in office" based on his decision to process the incident as an accident, rather than something more serious.
Now, the Maryland Court of Special Appeals has agreed with Chief Sewell that the State Prosecutor's handling of the trial was unfair. The wrongful conviction has been thrown out. One judge even warned that the evidence of wrongdoing in the case was so completely inadequate that the case never even should have been submitted to a jury. But the State Prosecutor is still considering going back to court to re-try this trumped-up charge.


What about the many serious cases of police misconduct in Maryland? The U.S. Department of Justice exposed widespread constitutional violations by Baltimore Police, but those officers have not been charged. And the DOJ is now investigating charges of rampant race discrimination and retaliation by top commanders at the Prince George's County Police Department.  Isn't it more important for state prosecutors to tackle real police misconduct?


Please add your voice to those urging Maryland State Prosecutor Emmet Davitt to accept the judgment of the appeals court, drop the prosecution of Sewell, and redirect government resources to fighting real injustices and corruption that are all too common in our state