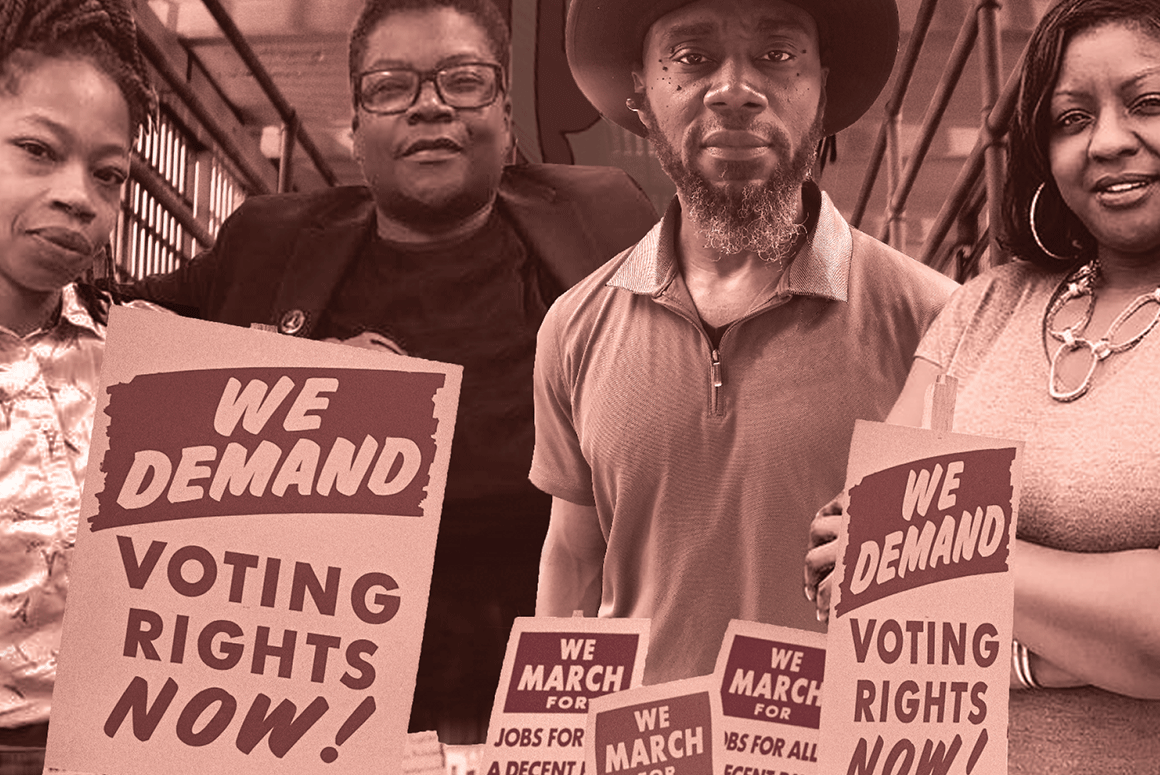 LET EVERY PERSON WHO IS INCARCERATED VOTE
Voting is a right that should never be taken away.
Denying the right to vote of people who are incarcerated is rooted in a deeply racist system. Dating back to the racist Jim Crow era, felony disenfranchisement laws were used in the states after the Civil War as an intentional effort to weaken the political power of Black people who had until then been enslaved. That time was also when the abominable effort began to incarcerate Black people who were newly freed. Today, 1 out of 16 Black people are disenfranchised from voting, and an estimated 5.17 million people in the U.S can't vote because of a felony conviction.
Voting is one of the most valuable ways to demonstrate what our beliefs are or what our opinion is in this country. That's why we are working towards a future where every Maryland citizen can vote regardless of their incarceration status.
Let's imagine America in a different light. Let's create a place where the right to vote is restored for every citizen.
Add your name: "I support restoring voting rights to people who are currently incarcerated."