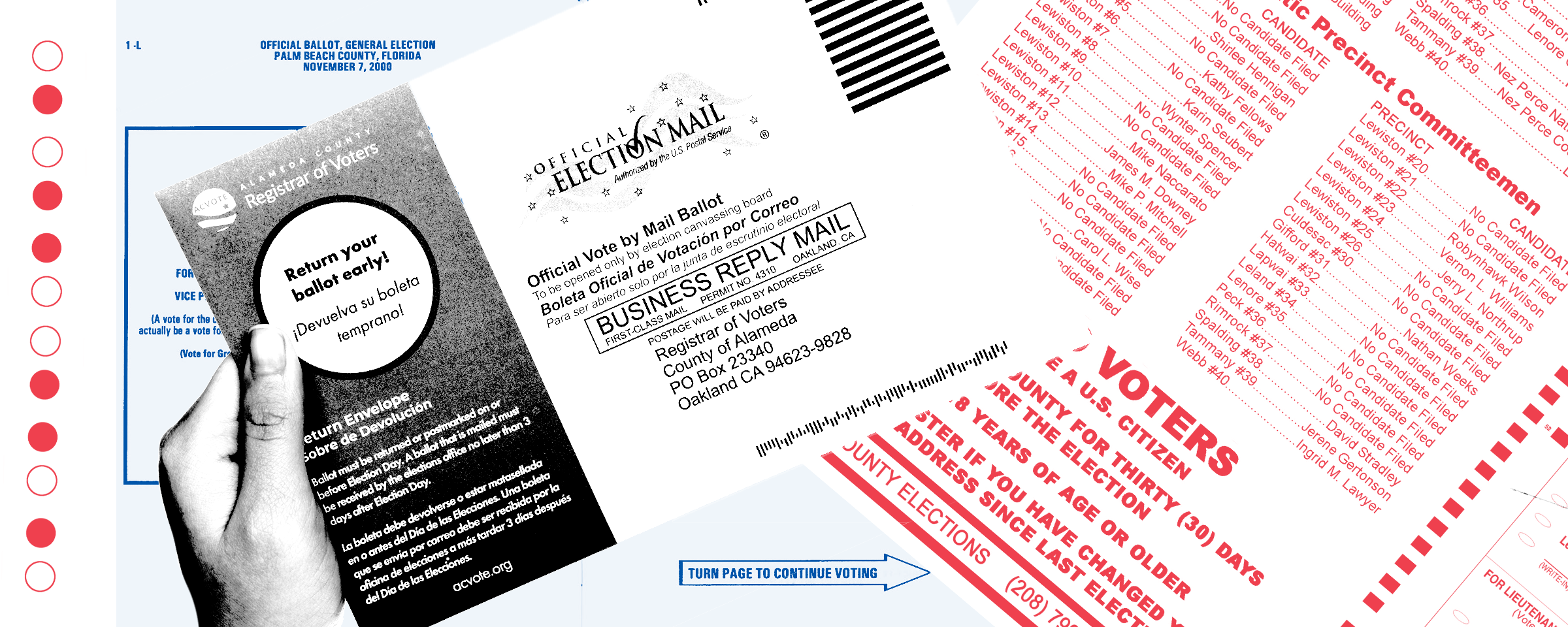 LET PEOPLE VOTE 2020: TAKE THE PLEDGE
November's election is not just critical for civil liberties, it may well determine the future of our democracy. It will be imperative that every eligible voter is heard and counted.
But in the face of a pandemic and voter suppression tactics – two glaring realities which impact people of color, people with disabilities, and low-income communities the most – ensuring everyone has access to the ballot is going to take all of us. That's why we need you with us.
You can do your part right now by pledging to vote like your rights depend on it. Because they do.
Voting is a fundamental right on its own – but your vote also makes a difference in upholding other core principles you believe in, from racial justice to immigrant rights to LGBTQ rights to abortion access to mass incarceration and many more critical issues.
Take the pledge today and the ACLU will equip you with the information you need to make a voting plan – including your state's vote by mail information, the safest option for many this election cycle. We'll also keep you updated on our work across the country and in Congress to secure vote by mail and early voting for all of us and provide you with ways to take action.
Please don't wait. The outcome of November's election will depend on who can cast their ballot. Help us protect voting rights by being as ready as possible before Election Day: Pledge to vote with all our civil liberties in mind and give yourself a say in our democracy.