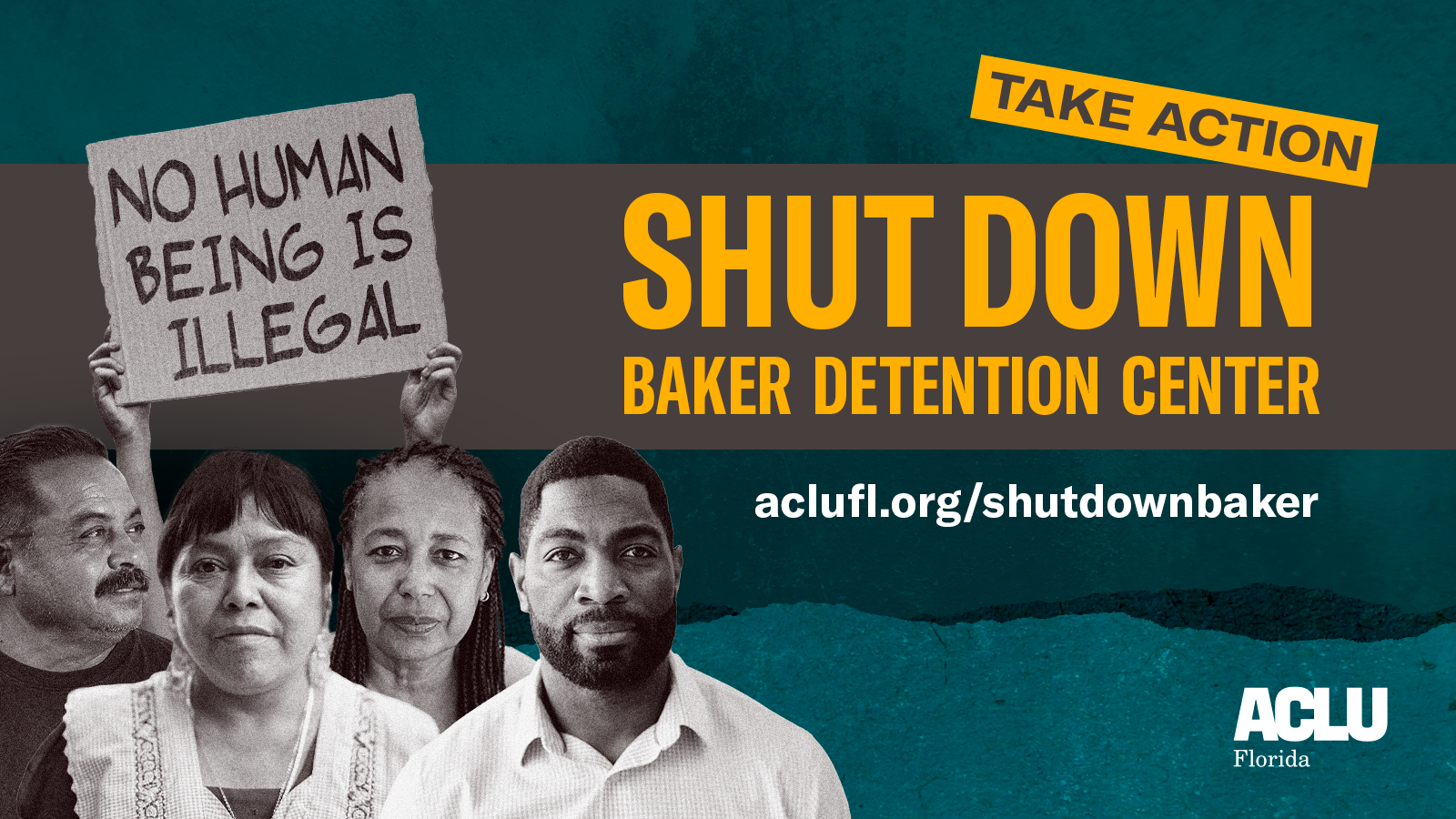 Tell Immigration and Customs Enforcement (ICE) to Shut Down the Baker County Detention Center Now.
Take action NOW: Contact key ICE officials to take action to Shut Down Baker Detention Center now!
For years, immigrants at the Baker County Detention Center in Macclenny, Florida, have suffered appalling conditions and abuses. People have reported: being beaten so badly they suffer lasting ear damage and spending months in solitary confinement with no explanation; being pepper sprayed while already being pinned under a guard's knee; racial slurs and harassment; sexual voyeurism, such as women being watched when they use the restroom; a lack of medical care leading to seizures and a diabetic coma; a lack of clean clothes, sanitary napkins, and bedding leading to infections and sleeping in blood-stained sheets.
The situation at Baker is urgent. Since the beginning of this year, at least 59 complaints have been filed in the Florida Detention Database and 11 with the U.S. Department of Homeland Security pertaining to conditions at Baker. Since 2020, over 134 complaints have been filed about the facility. The most common complaints continue to be: denial of medical care; harassment, intimidation, and bullying; and unsanitary conditions.
Barriers to accessing legal counsel is another ongoing problem at Baker - 86 people have cited this as an issue since 2017. In September, this problem hit a breaking point when the Baker County Sheriff's Office illegally blocked attorneys from meeting in person with their clients and potential clients.
After over a decade of complaints, ICE has failed to adequately intervene to stop abuses at Baker, which is run by Baker County Sheriff's Office, and the conditions at the facility have persisted. In fact, the situation is worsening with Baker County Sheriff's Office demonstrating its willingness to continue violating immigrants' rights through retaliation for peaceful protests by cutting off all access to water and denying access to in person legal visits.
ICE has the power to permanently end its contract with the Baker County Sheriff's Office, which has proven it cannot responsibly and humanely care for human beings but instead puts them in danger and causes them harm.
Send an email to ICE officials to urge them to end their contract with the Baker County's Sheriff's Office and shut down this facility once and for all!