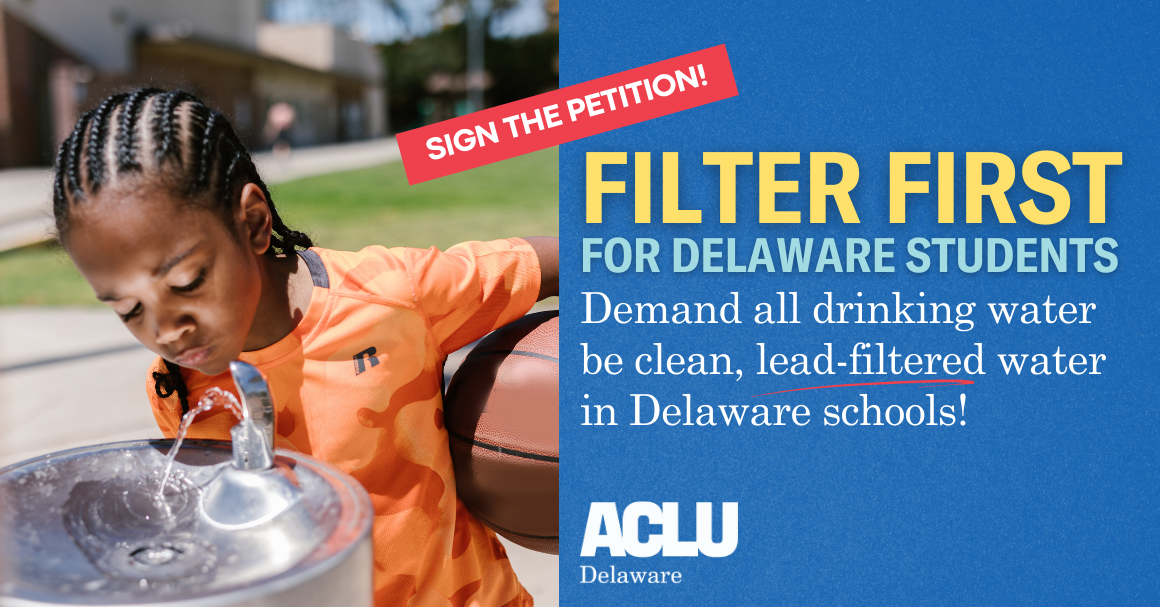 Fix Lead Contamination in DE Schools
We want safe drinking water standards for all Delaware schools by January 1, 2024!
Lead water testing conducted across all Delaware school districts in 2023 found lead in every sample of every school that was tested.
Experts agree that there is NO safe level of lead in drinking water. The EPA has set maximum contaminant level goals for lead in water at zero, on the basis that "the best available science shows there is no safe level of exposure to lead."
Children absorb lead at rates 4-5 times greater than adults. The World Health Organization states that young children are at the highest risk of negative health effects from lead exposure. Serious complications from lead poisoning can include damage to the brain and central nervous system that can cause intellectual disabilities and antisocial behavioral disorders—drastically impacting a child's success in school.
In its most recent report, the Delaware Department of Education only indicated that it is prioritizing locations with the highest lead levels and provided no timeline for addressing other sources of contamination, allowing up to 7.5 ppb of lead to remain in the water. But the American Association of Pediatrics' Prevention of Childhood Lead Toxicity report stresses: "State and local governments should take steps to ensure that water fountains in schools do not exceed water lead concentrations of 1 ppb."
As part of a 2022 amendment to the Delaware Code (SS1 for SB270 amending Section 1 Chapter 23, Title 14), the Delaware Department of Education and Department of Public Health are required to co-develop a Standard of Good Repair that would introduce annual evaluations of school district facilities by January 1, 2024. Students and staff should not be at risk of lead poisoning in their schools. We demand that the new standard explicitly prioritize safe, clean drinking water in all schools and districts.
We're urging the Dept of Ed and Dept of Public Health to set the threshold for lead levels to a maximum of 1 ppb and commit to a Filter First policy that provides filtration for ALL water consumption points in Delaware schools!