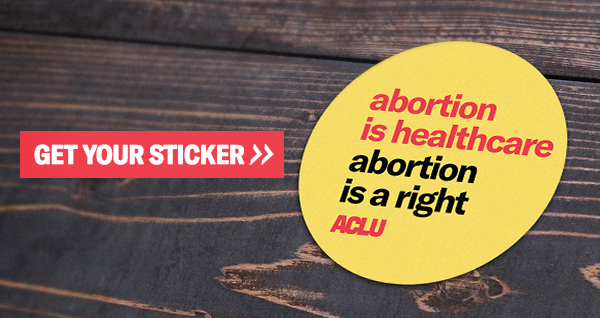 Defend Our Abortion Rights
Across the country, our right to abortion is under attack: A growing number of states are banning abortion outright. And since 2010, others have quietly passed more than 400 restrictions on abortion care. This is all part of a nationwide assault aimed at overturning Roe v. Wade.
Now, when you sign up to receive ACLU text alerts, you'll get a chance to win one of 1,000 free stickers so you can help make sure everyone knows: Abortion is healthcare. Abortion is a right.
Sign up for a chance to get yours.