End Homelessness in Orange County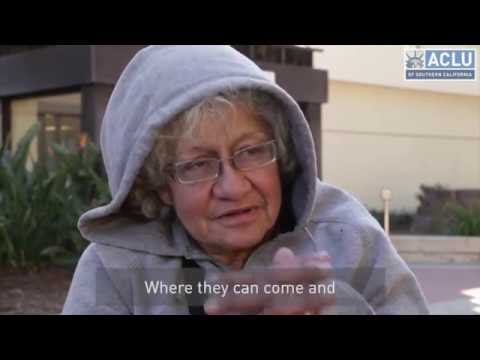 Anna Mae Gonzalez has been living outdoors at the Santa Ana Civic Center Plaza for nine years. At 66, she has health complications and no housing. Last year, after recuperating from heart bypass surgery, she exited right back on to the streets. 
No housing means no end to homelessness: Anna Mae is not alone. Thousands like her live on the streets in one of the most expensive rental markets in the nation. There is no affordable housing for them in Orange County.
In 2010, the Orange County Board of Supervisors approved a Ten-Year Plan to End Homelessness. More than six years later, the plan is not working.  
In the OC, wait lists for affordable housing are from four to eight years—if you can get on the lists, which are usually closed.
There is a severe shortage of permanent supportive housing for chronically homeless people with severe disabilities, leaving them living outdoors year after year.
Despite this shortage, the OC Board of Supervisors provides no funding for affordable housing and permanent supportive housing for homeless people. 
To make matters worse, when Anna Mae sleeps outdoors, she is subject to laws that prohibit her from camping and keeping her few personal belongings in public places. These laws violate her civil rights by turning the county's failure to provide her with affordable, safe, permanent housing into a crime. The county and 33 of its 34 cities have such laws on the books.  
Why are the county and its cities criminalizing Anna Mae instead of helping her? This has to end.
Stand with Anna Mae and thousands of others like her, and sign the petition calling on the OC Board of Supervisors to end homelessness.