Congress: In the Age of #MeToo, Hold Yourself Accountable for Harassment and Discrimination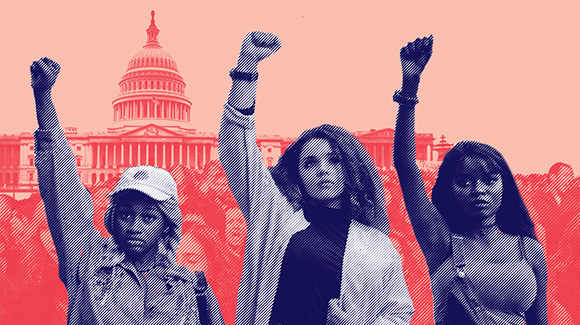 We demand that Congress take immediate action against sexual harassment and other acts of discrimination in the halls of government. Add your name now: Congress must support survivors and hold itself accountable.
The #MeToo movement has brought to light pervasive sexual harassment in workplaces of all kinds – Congress included. But our lawmakers haven't yet passed any final legislation confronting this issue in their own backyard, where discrimination on the basis of sex, race, religion, disability, and more, are all too common. Congress can move now to root out harassment and discrimination in its own halls by adopting the Congressional Accountability Act of 1995 Reform Act (H.R.4924) that was passed by the House.
Despite significant progress in our cultural understanding of sexism and discrimination in the workplace, Congress hasn't reformed its own process for reporting and addressing internal misconduct since 1995. Its current system puts the onus on the victim, does little to address the unequal power dynamics between victims and perpetrators, and often re-traumatizes survivors. And legislative employees who report harassment and abuse are often retaliated against and credibly fear that their current jobs and future careers will be threatened if they move forward.
That makes it all the more important that Congress acts now to pass this reform bill. Although both the House and Senate have passed separate bills, the House version is stronger and goes farther to support survivors and promote accountability and transparency. So we're calling on the Senate to pass it immediately and send it to the president's desk. Our government must support survivors and enforce true transparency and accountability among our elected officials.
We must put pressure on Congress to make clear we take harassment and discrimination seriously – especially when they are committed by our elected officials.