FRESNO County: Change the name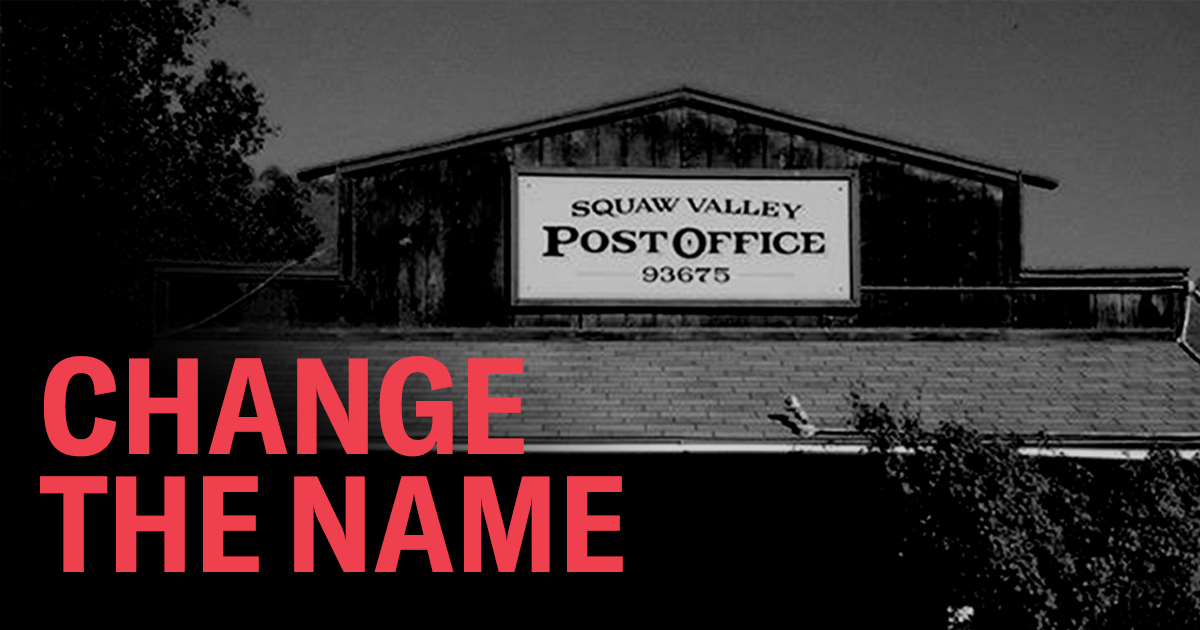 Since the arrival of European settlers, Native American peoples have been subjected to genocide, erasure, and forced assimilation at the hands of the government. Today, more than 4 in 5 Indigenous women report having experienced violence, and more than 1 in 2 have experienced sexual violence.
The term "squaw" is a racist and derogatory slur that paints Indigenous women as nothing more than dirty, worthless, immoral creatures to be exploited, sexualized, and subjugated. This dehumanizing depiction excuses violence against Indigenous women – feeding the current crisis of Missing and Murdered Indigenous Women, Girls, and Two-Spirit people.
Across the country, localities, schools, and even professional football teams have realized the profoundly damaging impact of racist mascots and place names on Indigenous communities. The "Squaw Valley" Ski Resort has joined the movement – and it is past time for Fresno County to catch up.
Act now: Support the call of Fresno County leaders to change the name.
The ACLU NorCal is collecting signature on behalf of the Rename S Valley Coalition. The Coalition is chaired by Roman C. Rain Tree (Dunlap Band of Mono & Choinumni), a lifetime resident of Fresno County.