Make Your Public Comment: Stop the Trump Administration's War on Women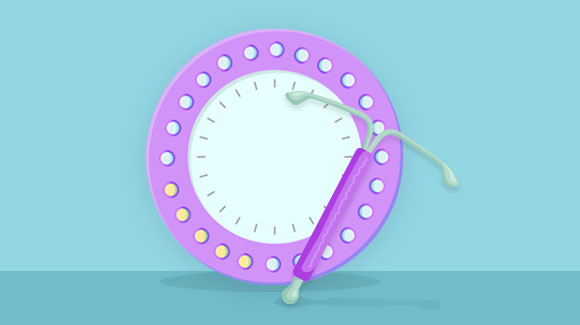 Update 11/8/18: On November 7, The Trump administration issued final rules allowing virtually any employer to claim a religious or moral exemption and deny any employee insurance coverage for contraception. This fight isn't over. We'll continue to demand equal access to reproductive care – in the streets and in the courts.
---
Donald Trump opened the floodgates to discrimination in the name of religion with his so-called "religious freedom" executive order. The first wave has arrived – and it's a direct attack on contraception access.
Trump's  new rules threaten to gut the benefit ensuring that all insurance plans cover birth control at no cost – all under the guise of religious "liberty." No one should have to pay for their bosses' religious beliefs. That's why the ACLU is suing the Trump administration – and why we need you to take action now.
The rule must go through a public comment process – which means that we have a key moment to raise our voices and make this rule so toxic that they have to drop it.
The Affordable Care Act contraceptive benefit was meant to advance women's health and equality. But the new rule proves once again that women's health and equality are not on the Trump administration's agenda.    
Here are some lowlights:
The new rules authorize an employer to deny its employees contraceptive coverage if it has a religious or moral objection. It also allows universities to deny this coverage to their students.
 
The new rules suggest women won't suffer because they can still access contraception through safety-net programs like Title X and Medicaid – two programs that have been under steady attack from Congress and the White House.
 
The rules reveal the administration's belief that even if contraception coverage furthers gender equality, that's not a good enough reason to ensure that women get it.
The vendetta mounted by President Trump, Vice President Mike Pence, and their anti-women gang is a coordinated assault on our rights and liberties. These new rules pervert the definition of religious liberty and disrupt progress toward gender equality. That's why we'll see Trump in court.
We deserve better — and we're going to have to fight for it. Submit your public comment now and put your values on the record.
NOTE: When you submit a public comment, your comment and the information you submit may be visible as part of the public record.