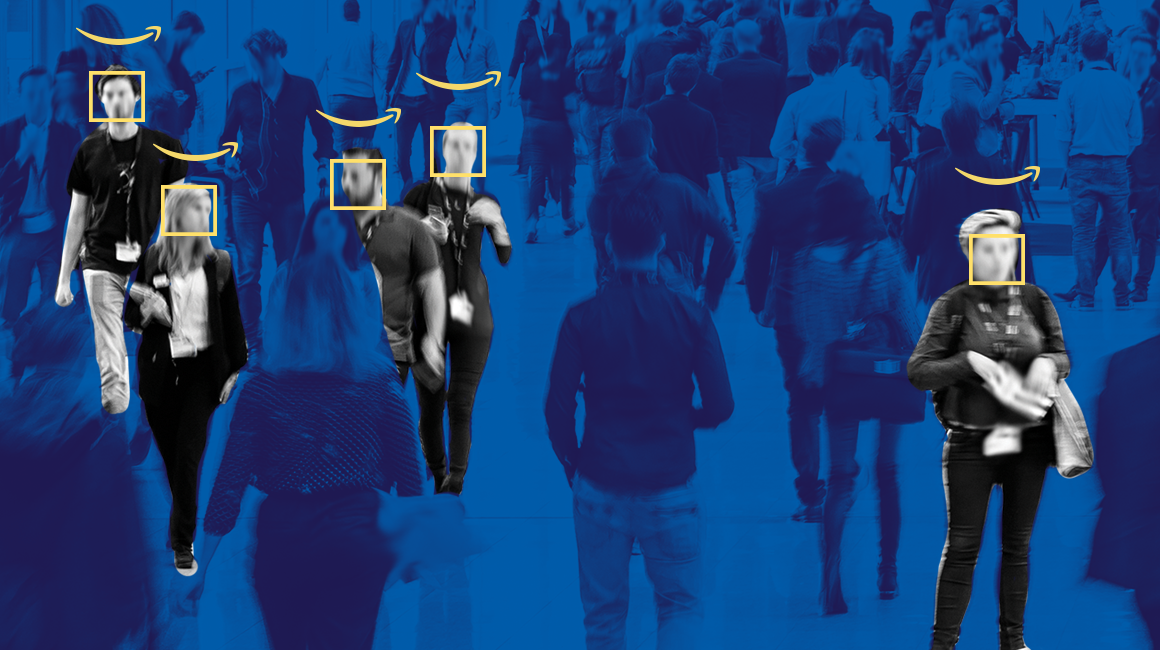 Amazon Shareholders: Vote to Rein in Face Surveillance
Update 5/23/19: On May 22, shareholders failed to pass the resolution that would prohibit Amazon from selling Rekognition to the government. But the fact that there needed to be a vote in the first place is an embarrassment for Amazon – demonstrating that enough shareholders lack confidence in Amazon's understanding of the civil and human rights implications of facilitating pervasive government surveillance. This issue isn't going away, and our fight isn't over. Stay tuned for more updates and take action here.
---
This Wednesday, Amazon shareholders will be meeting to vote on two resolutions to finally address the company's reckless sale of its surveillance technology, Rekognition.
This vote will have major implications for the kind of society we live in: one where we could be forced to suffer under continuous, inescapable, and dangerous government surveillance, and where companies like Amazon recklessly endanger our civil liberties to serve their bottom lines.
Shareholders have the power to protect Amazon from its own failed judgment, and to safeguard against what is perhaps the most dangerous surveillance technology ever developed. Just last week, the ACLU led a coalition to prevent the deployment of this dangerous tracking technology in San Francisco. But the burden shouldn't rest on communities alone.
Time and time again Amazon has failed to acknowledge the very real danger that Rekognition poses – ignoring the chorus of civil rights organizations, AI experts, customers, Amazon employees, academics, and members of Congress who've warned about the dangers of government face surveillance, and Rekognition specifically.
Instead, it has actively marketed to law enforcement and reportedly considered partnerships with the FBI and even ICE. Documents show that Amazon is willing to build whatever capabilities law enforcement wants.
Amazon's dangerous product has been shown to be less accurate for people of color. It would enable police to instantaneously and automatically determine the identities and locations of people going about their daily lives, allowing government agencies to routinely track their own residents. And perhaps more disturbingly, it purports to determine someone's state of mind – potentially flawed information that could increase dangerous encounters between law enforcement and communities.
History has taught us that this technology, like other surveillance systems before, will be leveraged to invade our privacy and disproportionately turned against Black and brown communities, religious minorities, immigrants, and activists.
This is a critical moment, so we need to act now: Urge shareholders to protect our civil rights by voting to end the sale of Amazon's Rekognition to the government.