End the Dangerous Conditions in Nebraska Prisons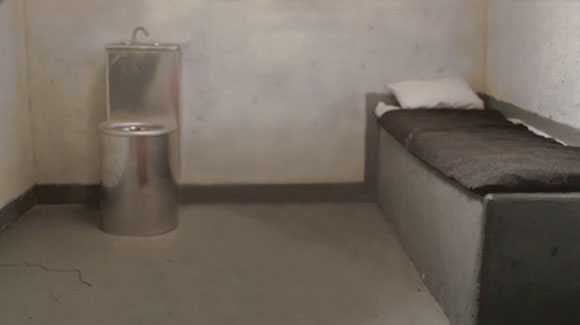 Nebraska's prison population has been far above emergency levels for years. It's #4 on the list of this country's most crowded state prison systems - at more than 150% capacity. The overcrowding is causing conditions that are inhumane and unconstitutional - and that ultimately hurt public safety.
We want to end mass incarceration in this country, and we're willing to go state-by-state to do it. That's why the ACLU is suing the Nebraska Department of Corrections and Nebraska Board of Parole - and why we must raise our voices now.
People are sleeping in hallways and jammed into small cells designed for far fewer people. Even worse, the critical medical and mental health staff shortages are causing horrifying medical neglect on a mass scale.
These dire conditions have led to tragedy: riots, assaults on staff, and prisoners seriously beaten or killed. In the last two years, there have been multiple riots that left prison staff seriously injured and four prisoners dead.
Years of failed "tough-on-crime" policies passed by the Nebraska Legislature have led to prisons full of nonviolent offenders and people living with mental health and substance abuse issues. All this time the state keeps cutting funding for treatment and prevention services. Today, a staggering 63 percent of prisoners in Nebraska are nonviolent offenders.
While this problem existed before the current administration took office, the administration alone has emergency authority to fix the problem now.
Add your name now to tell the State of Nebraska to use the authority it has by law to declare a State of Emergency and provide the Parole Board and the Department of Corrections with the resources needed to reduce the prison population.
We're watching, and we're calling for action.