Restore Jessica's DACA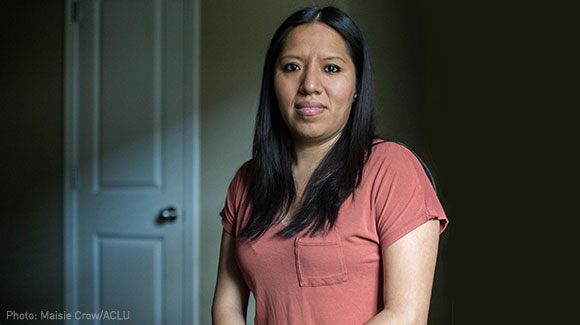 Jessica Colotl, 29, is undocumented. She first came to the United States at age 11 and eventually received Deferred Action for Childhood Arrivals – or DACA – status. In 2010, Jessica was arrested for parking a car without a license and spent 37 days in immigration detention. She was told she'd be deported, but public outcry led to her release, and her story became part of the movement led by immigrant youth to win DACA in 2012.
Now US immigration agencies have revoked Jessica's DACA, putting her livelihood and safety at risk.
The reason for Jessica's DACA revocation is a flimsy one. When Jessica was arrested, officials wrote down her address. Shortly after, her parents moved. But officials later claimed that Jessica willfully gave false information – and charged her with a felony.
In college, Jessica became a founding member of her school's chapter of Lambda Theta Alpha Latin sorority. When ICE arrested Jessica in 2010 and threatened her with deportation, her sorority sisters took to Atlanta's streets and joined rallies in support of immigrants' rights. Jessica's story made its way to CNN and reached a nationwide audience. Soon after, Jessica was released and granted DACA status.
We can't let Congress fund his cruel agenda to round up immigrants and separate families.
We will fight for her right to live and work here.
Jessica has spent 18 years in this country, working hard and contributing. We can't let the Trump administration target vulnerable people like her. We will fight with Jessica.
We're rallying for Jessica again. A broad coalition of organizations – including the ACLU of Georgia and Jessica's sorority – rallied in Atlanta on Saturday, May 20 to call for Jessica's DACA status to be reinstated. In Jessica's case and for many others, we've proven that raising our voices in protest of cruel immigration policies makes a difference. We must raise our voices again now – for Jessica and for the 750,000 other young people in the DACA program who now face very real threats from the government that's supposed to protect them.
Add your name now to stand up for Jessica – and for all the young people trying to make a life in this country.
We are partnering with United We Dream on this petition. By signing you consent to sharing your information with United We Dream.