Don't Allow Discrimination In Health Care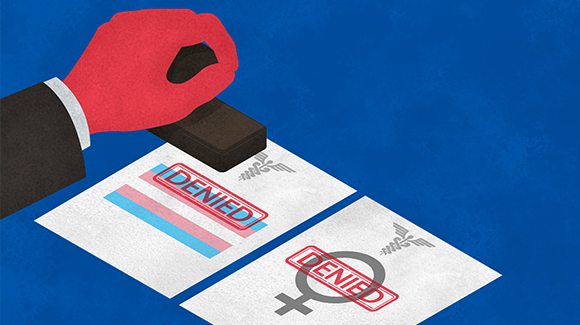 The Trump Administration will stop at nothing to roll back progress towards equality – especially when it comes to the rights of transgender people and those seeking reproductive care.
The Department of Health and Human Services has proposed a rule that aims to dramatically weaken the Health Care Rights Law, a key component of the Affordable Care Act that prohibits discrimination based on sex, race, ethnicity, age, or disability. With this rule, transgender and nonbinary people, all women, and other communities historically marginalized in health care would lose protections from discrimination.
This is an act of violence. Period. The administration wants to make it easier to deny critical treatment and care to vulnerable populations, and make it harder to hold institutions accountable for discrimination.
Submit your public comment now and tell the Department of Health and Human Services to uphold the ACA's anti-discrimination protections and ensure that the millions of people who now have access to life-saving care don't lose it.
NOTE: When you submit a public comment, your comment and the information you submit may be visible as part of the public record.