Stop Arkansas' Execution Assembly Line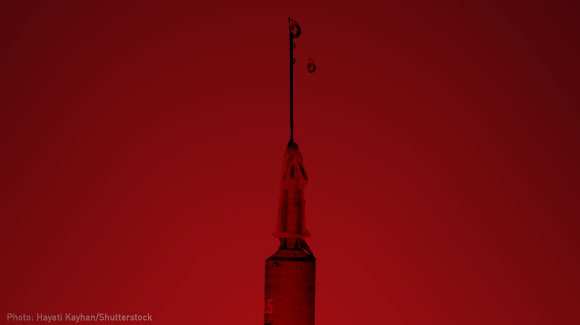 Update (4/21/17): Ledell Lee was executed last night by the state of Arkansas. No one with Intellectual Disability, as Lee had, should be put to death by the state. And no one should be executed when questions remain about guilt or innocence, as with Lee and new DNA testing. While four of the eight prisoners slated for death in Arkansas now have stays of execution, the state plans to kill three of them by lethal injection next week, starting on Monday.
We will continue to fight against these executions, which have been fast-tracked by the governor to be carried out before the state's stock of the questionable drug, midazolam, expires at the end of the month. Add your voice to those telling Governor Hutchinson to abandon an execution spree that risks torture and is not justice.
---
**Trigger warning: The fourth paragraph of this action has graphic descriptions.
Arkansas Governor Asa Hutchinson plans on doing something that has never been done in this country – execute eight prisoners in ten days.
The state is rushing to execute these eight men because Arkansas' supply of a controversial execution drug, midazolam, is going to expire on April 30th.
Executions are wrong. And Arkansas' plan is a cruel and unusual killing spree.
Arkansas wants to use an execution drug combination – with midazolam – that's never been used before in the state and that risks making prisoners feel as if they are burning alive from the inside while paralyzed.
Midazolam has caused botched and painful executions so Florida and Arizona have stopped using it, and an Ohio judge recently ruled to halt midazolam executions.
These facts aren't stopping Hutchinson. So we need to raise our voices together to put pressure on him.
Join Amnesty International, Equal Justice USA, and the ACLU in telling Governor Hutchinson to halt this torture plan.