Your Issue 1 Story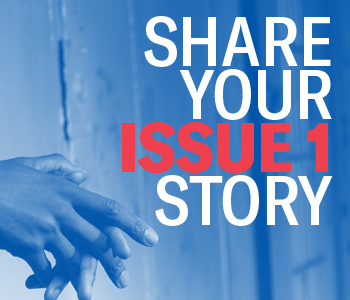 Share your story!
Issue 1 is the solution we've been waiting for the Ohio Legislature to enact for decades; however, we no longer have the luxury of waiting for our lawmakers to reform our broken criminal justice system because we are in the midst of addiction and mass incarceration crises.
Issue 1 will:
Reclassify certain fourth and fifth degree drug possessions from felonies to misdemeanors;
Require a series of responses for probation violations such as missing a meeting with a probation officer;
Reward rehabilitation by allowing individuals in prison to earn credits to reduce their sentence by 25%; and
Reinvest money saved from decarcerating prisons into drug treatment and recovery programs.
Remember, your stories hold power. By completing the following survey you take an active role in helping to create a new vision of safety for all Ohioans.
Please answer the following questions as fully as possible. We will not share any of your information publicly without your consent, but may share it with coalition partners at The Ohio Safe and Healthy Campaign.
This is not an offer of legal assistance, just a request for information. We will contact you only if we need to follow up with you.
Although we keep our files confidential, submitting cases via email is not a secure means of transmission. If you do not wish to submit your form via email, you may fill out the form, print it and mail it to the address below:
ACLU of Ohio
c/o Policy Department
4506 Chester Ave.
Cleveland, OH 44103