MEET THE MATCH: Double Your Support of the ACLU Foundation of Massachusetts Today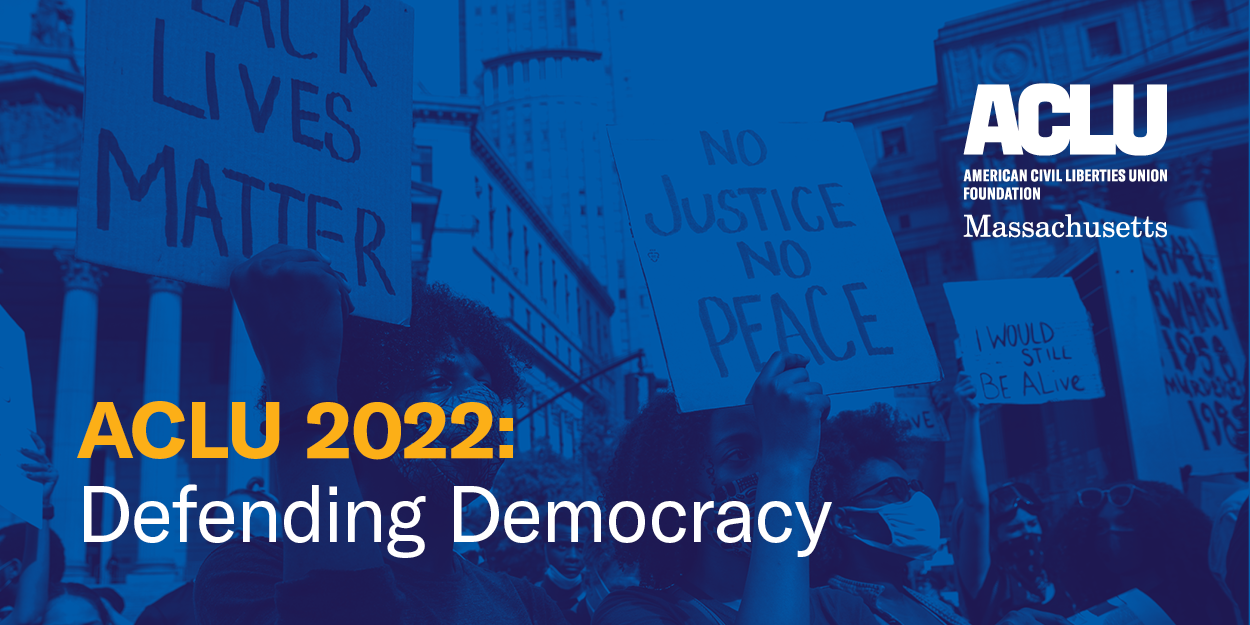 Explore our 2022 Annual Report>
The ACLU of Massachusetts relies on your support as we continue to pursue justice and liberty in the courts, in the legislature, and in our communities. Gifts to the ACLU Foundation of Massachusetts will be gratefully received in any amount.
This year Greg Shell, a new and generous ACLU supporter, has offered to match every donation made to the ACLU Foundation of Massachusetts by December 31, 2022 up to $50,000 – please donate as generously as you can today and have your gift doubled.
"My support of the ACLU is about investing in the premier organization fighting back against every threat to our civil rights and civil liberties. As a Black man, this work is deeply personal to me and my loved ones. Racial justice has long been a consistent thread that ties all ACLU issues together: voting rights, reproductive justice, immigrant's rights, and more. I am pleased to offer this year's match, where your generous support will be doubled up to $50,000. Join me in giving to the ACLU before December 31, 2022" — Greg Shell, new ACLU supporter and long-time believer in doing well and good at the same time
ACLU of Massachusetts receives no government funding and never charges its clients for legal representation. The ACLU's work is fueled by the support and partnership of individuals, like you.
If you would prefer making your generous gift via check, please send a check written out to "ACLU Foundation of Massachusetts" at One Center Plaza, Suite 850, Boston, MA 02108. Please email development@aclum.org with any questions. Thank you!