Make a Tax-Deductible Gift to the ACLU Foundation
The ACLU has been at the center of nearly every major civil liberties battle in the U.S. for nearly one hundred years. We've participated in more cases before the Supreme Court than any other private organization.
This vital work depends on the support of ACLU members from every corner of the country. Join the ACLU today and take a stand for our rights and freedoms.
The ACLU has never backed down when our civil liberties are on the line. And now, we urgently need leaders like you to step up and lead.
Make your tax-deductible donation today and it will provide the resources necessary to respond to widespread assaults on fundamental freedoms.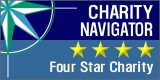 The ACLU meets all 20 standards of the Better Business Bureau's Wise Giving Alliance.