Reproductive Freedom in Action 2019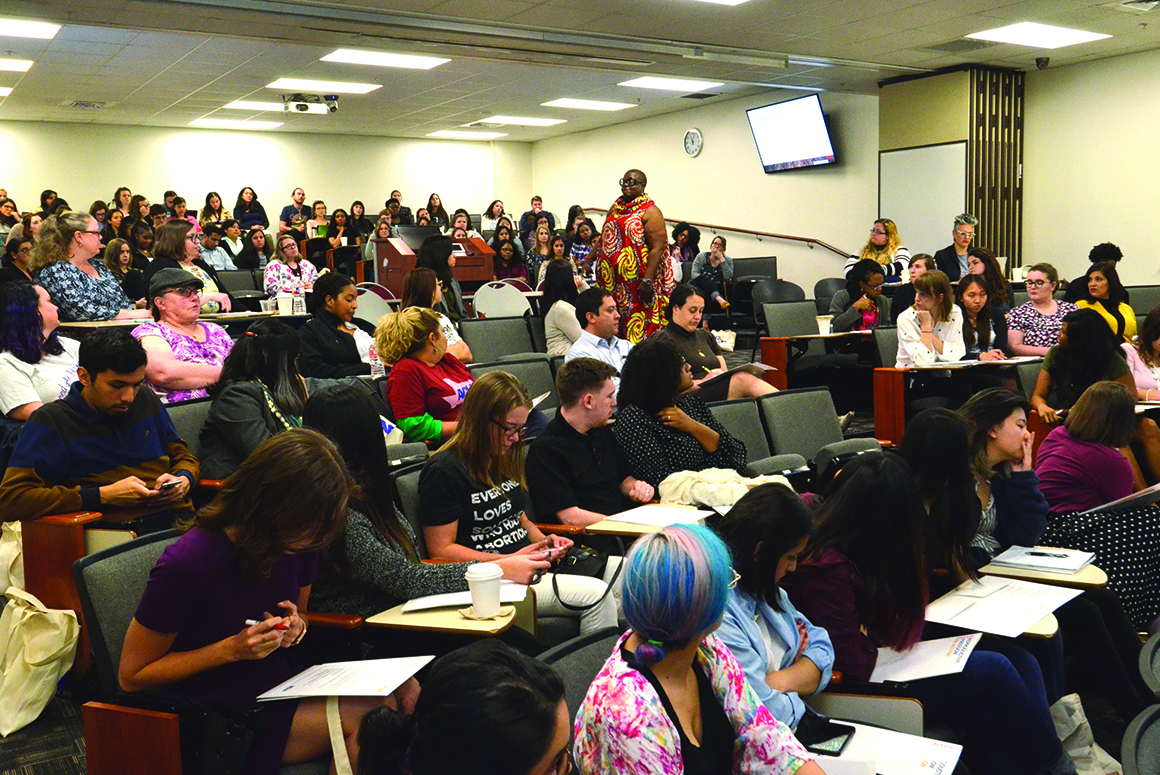 The Afiya Center's Deneen Robinson talks to RFIA 2018 attendees at Texas Southern University.
Registration is now open for the 2019 Reproductive Freedom in Action conference!
Please fill out the form below to complete your registration for the event. Breakfast and lunch is included with ticket purchase. If you cannot afford the entry fee you may be eligible for a scholarship. Please contact Caroline Duble if you want to learn more about our scholarship eligibility requirements.
Saturday, February 23, 2019
ATT Conference Center (UT Austin)
1900 University Ave
Austin, TX 78705