2019 Uncensored Celebration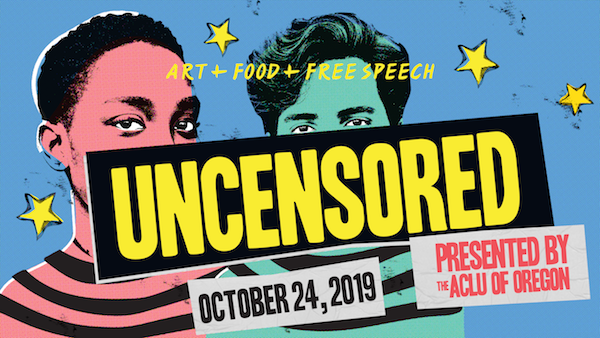 Uncensored is our annual fundraiser where we celebrate free expression with posters created by awesome local artists. You'll be able to meet and mingle with artists who each designed unique and socially conscious posters for this event. If a piece catches your eye, limited-edition screen prints of select posters and digitally-printed versions of each poster will be available for you to purchase.
Each $15 ticket to the event includes two drinks and access to a delicious Tamale Boy taco bar, and all of the proceeds go to supporting the ACLU of Oregon's work. Click here to learn more about the event, including a lists of participating artists. 
This event is open to those 21 or older.
Thursday, October 24, 6 - 9 p.m.
Lagunitas Portland Community Room
237 NE Broadway, #300
Portland, OR 97232