2018 Bill of Rights Awards Dinner
We are pleased to invite you to our 2018 Bill of Rights Awards Dinner on Sunday, June 3. Join us for a memorable evening of celebration and inspiration as we come together to honor the work of individuals and organizations standing up for basic civil rights and liberties.
A Lifetime Recognition Award will be presented to Claire Ebel, Executive Director of the ACLU of New Hampshire from 1982 to 2012 and a pivotal leader in advancing civil liberties in the Granite State.
2018 Honorees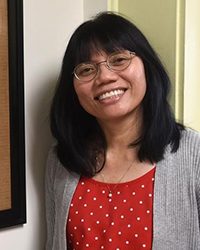 Sandra Pontoh, as pastor of the Maranatha Indonesian United Church of Christ in Madbury, has battled to protect the NH Indonesian community from the Trump administration's inhumane immigration enforcement practices. Sandra has tirelessly advocated on behalf of community members threatened with deportation and to raise the profile of immigrant families in our state.
Freedom NH is a nonpartisan coalition working to affirm the dignity of transgender residents and ensure their fair and equal protection under the law. After two years of intensive organizing and bipartisan cultivation, Freedom NH is advancing a bill that will explicitly add gender identity to our state's nondiscrimination laws.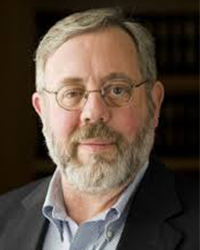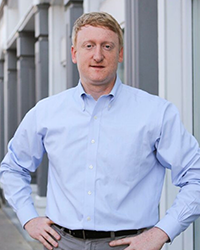 Debtors Prison Initiative team of UNH Law Professor Buzz Scherr and NH Senator Dan Feltes have been instrumental in advancing reforms to the state's criminal justice system. Professor Scherr is a nationally recognized authority on criminal law. Dan Feltes was elected to the NH State Senate in 2014.
Keynote Speaker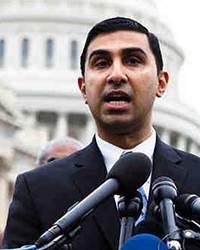 Faiz Shakir guides a nationwide civil rights resistance movement as the National Political Director for the ACLU. As head of ACLU's People Power, he is charged with engaging grassroots volunteers across the country to take the fight against government's unconstitutional policies to the streets.
Invite your civil liberties-friendly family and friends to join us!
If you are unable to attend the Bill of Rights Awards benefit on June 3 but want to support ACLU's Legal Program, then please consider making a donation by credit card.
Grappone Center
70 Constitution Avenue
Concord, NH 03301
6:00 p.m.
RSVP by Friday, May 25.