46th Celebration of Roe v. Wade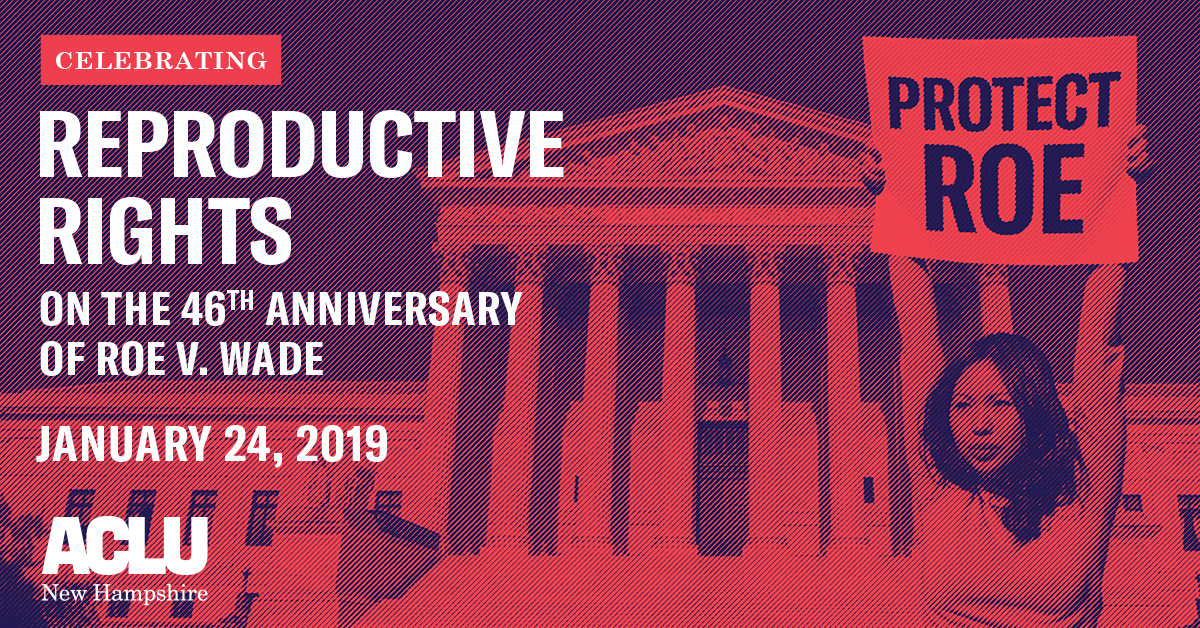 We are pleased to invite you to the 46th Celebration of Roe v. Wade.
Please join us at a cocktail reception to celebrate women's constitutional rights and to honor New Hampshire's Leaders in reproductive health.
Linda Griebsch, Joan G. Lovering Health Center, Greenland, NH
Dalia Vidunas, Equality Health Center, Concord, NH
Meagan Gallagher, President of Planned Parenthood of NNE, is our Keynote Speaker.
Invite your civil liberties-friendly family and friends to join us! Regular tickets are $40 and student/limited income tickets are $15.
RSVP by January 23. Purchase your tickets today!
Thursday, January 24
5:30 – 7:30 p.m.
Grappone Center
70 Constitution Ave.
Concord, NH 03301