Join us for our 2022 Annual Wrap Up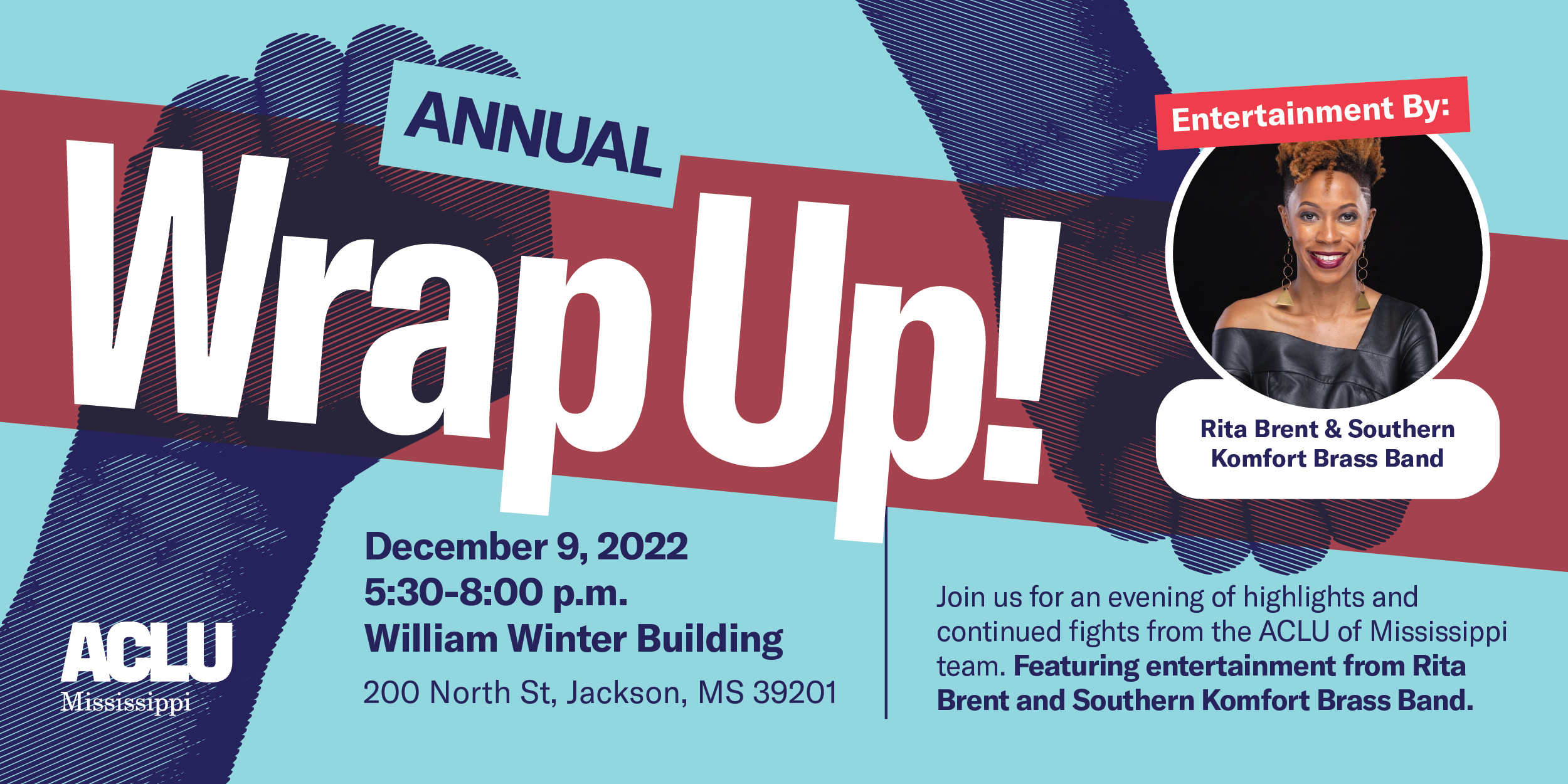 The ACLU of Mississippi team has been working hard all year to protect and expand rights in our state. We're excited for the return of our annual in-person meeting, where we will share victories and outline our next steps towards progress.
We're excited to welcome comedian and Jackson native Rita Brent and the Southern Komfort Brass Band as our entertainment for the night.
Join us Friday, December 9, from 5:30 to 8 p.m. at the William Winter Building for an evening of food, laughter, and continued fights for justice and equality in Mississippi.
Members can RSVP for this event and attend for free.
Non-members can purchase a $50 ticket on this page, or become a member of the ACLU of Mississippi with a one-time or recurring membership.
Friday, December 9, 5:30 – 8 p.m.
William Winter Building
200 North St.
Jackson, MS 39201