Protect vulnerable youth and adults who cannot socially distance
COVID-19 Action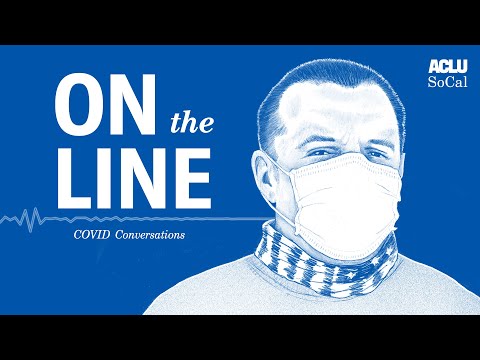 %3Ciframe%20width%3D%22560%22%20height%3D%22315%22%20src%3D%22https%3A%2F%2Fwww.youtube.com%2Fembed%2FRUEI3hgZP34%3Fautoplay%3D1%22%20frameborder%3D%220%22%20allow%3D%22accelerometer%3B%20autoplay%3B%20encrypted-media%3B%20gyroscope%3B%20picture-in-picture%22%3E%3C%2Fiframe%3E
While many people across the country are social distancing to keep their communities healthy, there are hundreds of thousands who are trapped inside California's jails, prisons and juvenile facilities.
The confirmed cases of COVID-19 within prisons, jails, and detention facilities have continued to rise at alarming rates. As of December 1, 2020, at least 21,187 people have been infected with COVID-19 while incarcerated in California prisons; 88 of them have died. Countless more have been infected in the state's jails.
Within those walls, people are jammed in close quarters with no way to social distance and inadequate access to basic hygienic necessities like soap. On top of deteriorating conditions in these unsafe facilities, officials have stripped youth and adults of essential resources, removing access to education, family visits, counseling, and rehabilitative programs. As infections spread rapidly in these facilities, their loved ones and advocates are left in the dark.
We must do more to protect youth and adults isolated from their families in facilities that threaten their lives. Governor Newsom needs to hear from you, demand that he take further immediate action to save lives by meaningfully reducing the number of people detained and incarcerated in California and stopping all transfers to immigration authorities.
Protect our most vulnerable from facing a COVID-19 death sentence while trapped in jails, prisons, and juvenile facilities. Take action.
Message Recipient:
Governor Gavin Newsom